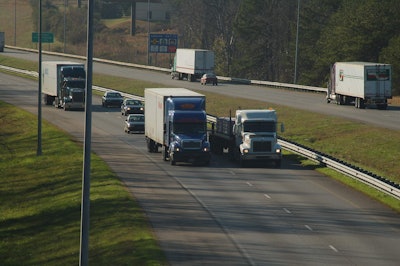 New Mexico Gov. Susana Martinez has signed a bill that will increase the number of times the CDL knowledge test may be taken from three times per year to twice a week.
The Republican governor signed SB 41 March 12 after lawmakers overwhelmingly approved it last month. It amends state code to specify applicants must pass the knowledge and skills test separately.
Currently, applicants may repeat either test no more than three times per year. The new law will allow an applicant to retake the knowledge test no more than twice a week. It does not affect the number of times or frequency the skills test may be retaken in a year.
The Federal Motor Carrier Safety Administration does not limit the number of times or the time frame for CDL testing. States vary on how often the knowledge portion may be retaken. For example, Kentucky permits retesting the next day while New Jersey and West Virginia requires a seven-day wait.