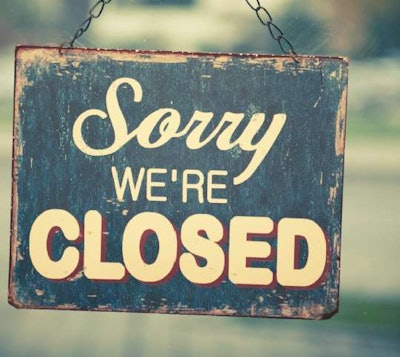 The Federal Motor Carrier Safety Administration announced this week it has shut down two separate trucking companies, issuing both imminent hazard out-of-service orders for various violations.
GEG Construction, Inc., in Indian Orchard, Mass., and its owner Gil comes were found to have failed to have in place proper systems for truck inspections, repairs or maintenance, and the fleet operated trucks in "out-of-service condition," FMCSA says. The company also allowed drivers to operate vehicles before receiving drug and alcohol test results, FMCSA says.
The carrier also allowed a driver to operate its vehicles without a valid CDL.
The other trucking company ordered to shut down was Allen Quandahl, LLC. Similarly, the carrier did not ensure its trucks were properly inspected, repaired or maintained, "resulting in systemic accidents," FMCSA says.
It also did not ensure drivers complied with alcohol and drug use and testing policies, FMCSA says.
Quandahl also did not require drivers to to turn in hours-of-service records or other documents like itineraries or fuel receipts and allowed a driver to operate its vehicles without a CDL, investigators found.
"Unsafe commercial vehicles, drivers, and companies put innocent lives in jeopardy," said FMCSA Administrator Anne Ferro. "FMCSA inspectors and investigators will not hesitate to take immediate action to protect the public from needless exposure to harm."
So far this year, the agency has shut down two fleets and four drivers.