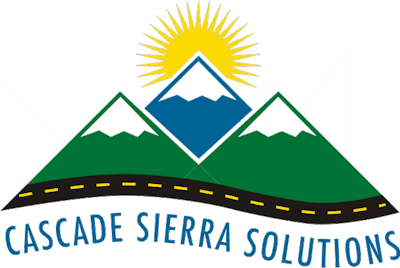 Nonprofit organization Cascade Sierra Solutions (CSS) has reportedly decided to close its doors after years of work with truck owners to make diesel trucks "greener" through financing and grant funding assistance. CSS is closing or has already closed outreach centers for truckers in Dallas, Los Angeles, Sacramento, Seattle, Tacoma, Charleston (S.C.), and Portland and Medford, Ore.
The Eugene, Ore., headquarters, CSS says, will continue operating with a reduced staff in order to service loan repayments and complete existing grant contracts.
The organization claims to have helped more than 12,000 truck owners upgrade to clean air equipment over the course of his existence. It was founded in 2006. A statement to the press noted it "is no longer able to financially sustain operations and will enter into a receivership to collect and return funds to lenders and creditors that supported environmental transformation of heavy trucking since 2006."
Over its history, CSS efforts, the organization estimated, "have saved over 67 million gallons of diesel fuel and eliminated 670,000 metric tons of CO2 emissions."
CSS legal counsel Loren Scott of the Scott Law Group in Eugene, Ore., said truckers should be aware that the power-pedestal infrastructure "created by CSS will remain in operation through ShorePower Technologies and the individual truck stops. The company does not anticipate the closing to impact truckers and fleet owners with existing obligations owed to CSS with loans secured by various lending institutions." He added, "We anticipate the receiver collecting payments and servicing those loan obligations. We also expect that CSS will continue to be staffed with knowledgeable employees during the receivership, and truck owners should contact CSS directly with questions."
In 2012, CSS had been the subject of a report issued following a 2011 investigation of CSS by the EPA's Office of Inspector General. At issue was Recovery Act funding that went to the organization to be used in emissions-reduction projects. Citing problems with CSS' "financial management system pertaining to cash draws, revolving fund accounting, project costs, and progress reporting," the EPA OIG recommended in that report that the EPA "disallow and recover $9 million in questioned costs," among other measures.