No trucks harmed during the making of this video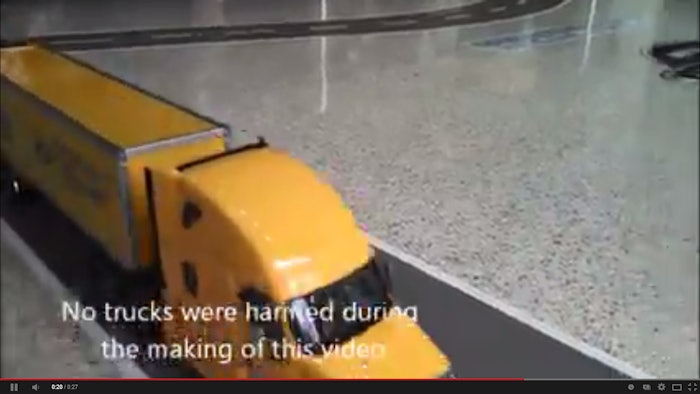 Off to the remote-control truck sprint at the Mid-America Trucking Show!
[youtube zno81S6TFAM nolink]
Showcase your workhorse
Add a photo of your rig to our Reader Rigs collection to share it with your peers and the world. Tell us the story behind the truck and your business to help build its story.
Submit Your Rig