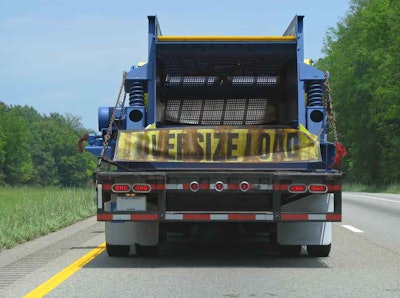 Several trucking and safety groups took to Washington, D.C., this week to note their opposition to any increases to truck size and weight limits. They also expressed concern about a Congressionally required Department of Transportation study, saying it has "significant flaws and potential biases."
The Teamsters and the Truck Safety Coalition, along with Citizens for Reliable and Safety Highways, Advocates for Highway and Auto Safety and the Coalition Against Bigger Truck, objected to the DOT study's methodology and timeframe.
A peer review by the Transportation Research Board also pointed to shortcomings with the study, saying it is "a missed opportunity."
The Owner-Operator Independent Drivers Association consistently opposes measures to increase truck size and weight limits, citing higher across the board costs — equipment, fuel, maintenance, insurance and permits — as negative effects that owner-operators would have trouble absorbing.
The American Trucking Associations, however, has backed legislation to allow states to increase size and weight limits.
Opponents to limits increases, however, gained another talking point this week: Findings from a Marshall University study show that the fatal crash rate is eight times higher when trucks with six or more axles are involved, compared to those with five axles. Marshall's Multimodal Transportation and Infrastructure Consortium also concluded that fatal crash rates were 15.5 percent higher when double trailer trucks are involved.
MTIC's report also concluded that 95 percent of law enforcement officers think increasing size and weight limits would be dangerous and 88 percent of truck drivers thing longer, heavier vehicles would negatively impact safety.