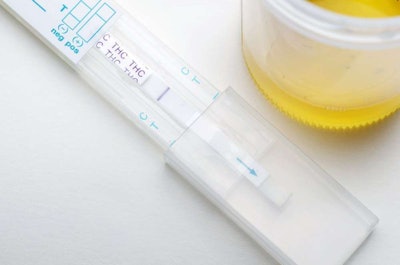 The public comment period for the Federal Motor Carrier Safety Administration's proposed Drug and Alcohol Clearinghouse rule has been extended a month to May 21, spurred by a request from the Owner-Operator Independent Drivers Association.
OOIDA petitioned the agency for a 60-day extension of the comment period, citing the "complexity" of the rule, a rumored push by the American Trucking Associations to expand the rule and the deadline of the comment period (coming just after a holiday week and weekend) as reasons.
The agency granted a 30-day extension of the comment period.
OOIDA says it "learned that [ATA] wishes to propose additional functionality to the rule to provide motor carriers and some state officials with greater access to drug testing information and to allow motor carriers to directly report observations or admissions of driver drug use directly to the proposed clearinghouse," according to OOIDA's petition.
The association says it needs time to review and respond to ATA's proposals.
The rule will establish a database of CDL holders who have failed or refused drug or alcohol tests and will require carriers to upload information to the database and query it when hiring drivers.
It will also require carriers to query the database once annually for current drivers. ATA called the rule "long overdue" when the agency announced it in February. Click here to read Overdrive's full coverage of the proposed rule from February.
After the conclusion of the public comment period, FMCSA will begin work on crafting a final rule, which could be published this year. The implementation date of the rule would likely be a year or longer after the final rule is published.
Comments on the rule can be made at regulations.gov, using the docket number FMCSA-2011-0031.