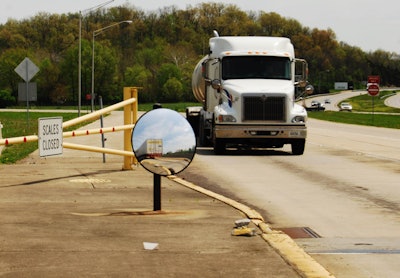 The Commercial Vehicle Safety Alliance, along with its U.S. state and Canadian provincial law enforcement partners, annually promotes the 72-hour Roadcheck commercial-vehicle-safety event. A May 14 CVSA webinar was aimed at preparing drivers and motor carriers for the inspection and outreach effort, this year slated for June 3-5.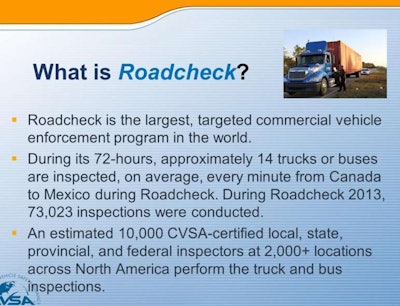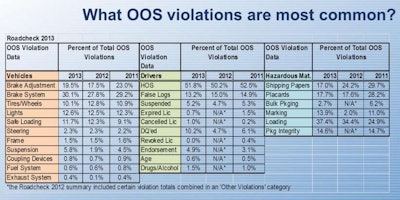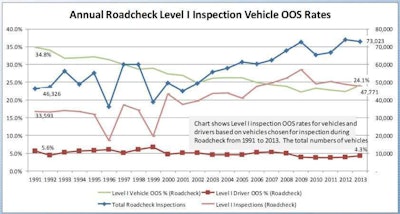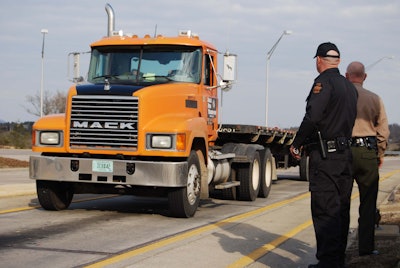 CVSA and Barrs both encourage getting involved as a motor carrier or driver with law enforcement in Roadcheck by contacting your base state's jurisdiction and asking about opportunities to volunteer.
Outreach activities relative to motor carrier safety to the general public might include, for instance, assisting in demonstration of proper driving around tractor-trailers. "The Florida Trucking Association," said Barrs, "is going to be helping us with some No Zone presentations during Roadcheck," referring to promotion of the blind zones in which it's unsafe for four-wheelers to operate alongside tractor-trailers. "That's how some folks have gotten involved."
Those interested in hearing the entirety of the CVSA webinar will be able to access slides and audio from the presentation by the end of the week via CVSA.org.