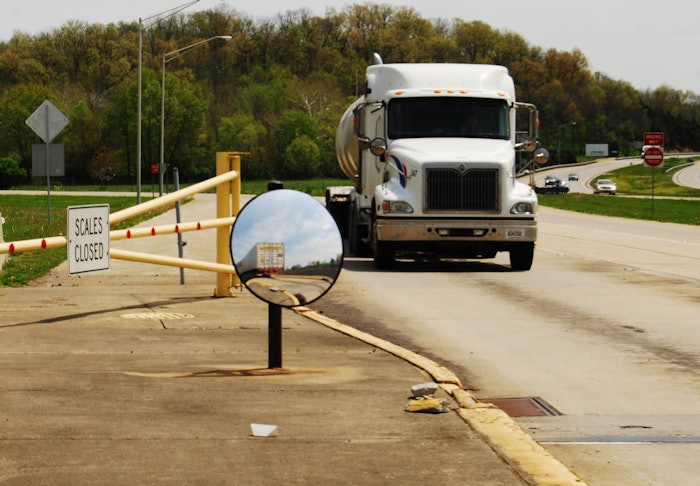 The Commercial Vehicle Safety Alliance, along with its U.S. state and Canadian provincial law enforcement partners, annually promotes the 72-hour Roadcheck commercial-vehicle-safety event. A May 14 CVSA webinar was aimed at preparing drivers and motor carriers for the inspection and outreach effort, this year slated for June 3-5.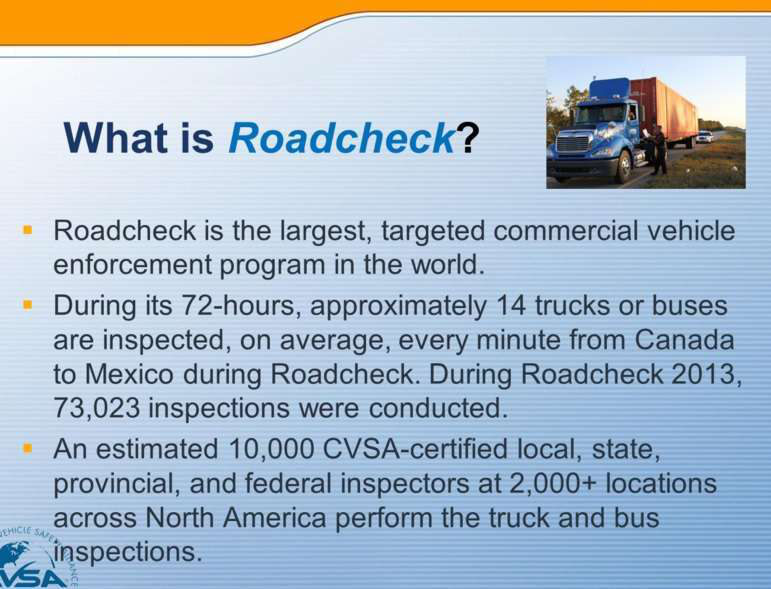 During the 72-hour Roadcheck program, in operation now for more than two decades, noted Florida Highway Patrol Captain Derek Barrs, a motor carrier is three times more likely than usual to see one of its trucks/drivers inspected in the U.S. and Canada. States typically man up at their fixed pit locations and weigh stations for the program. In Florida, said Barrs, all commercial vehicle inspections conducted over the 72-hour period are considered part of the program. If you're inspected anytime during the three days, your inspection is a part of Roadcheck.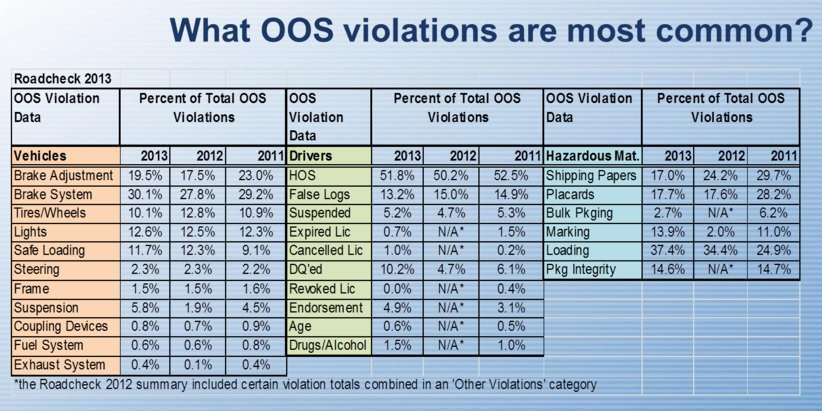 Barrs noted that this year, Roadcheck comes with an outsize focus on hazardous materials handlers and their safety — outreach efforts to the industry on the issue of hazmat-related violations would be stepped up, though "all types of cargos," he added, "are equally subject to inspection as well." Florida-based Trooper Erick McGuire noted that hazmat shipping papers' form and manner as well as their accessibility at roadside were the most common hazmat violations issued. The most common hazmat out-of-service violations are noted in the graph above.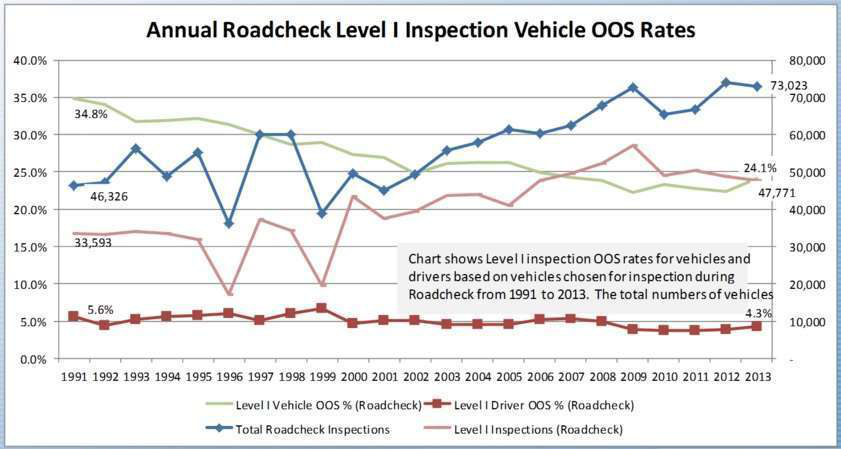 Full Level I truck/driver inspections during the three-day blitz have resulted in fairly steady out-of-service rates for drivers over its many years, with a falling vehicle out-of-service rate, particularly in recent years.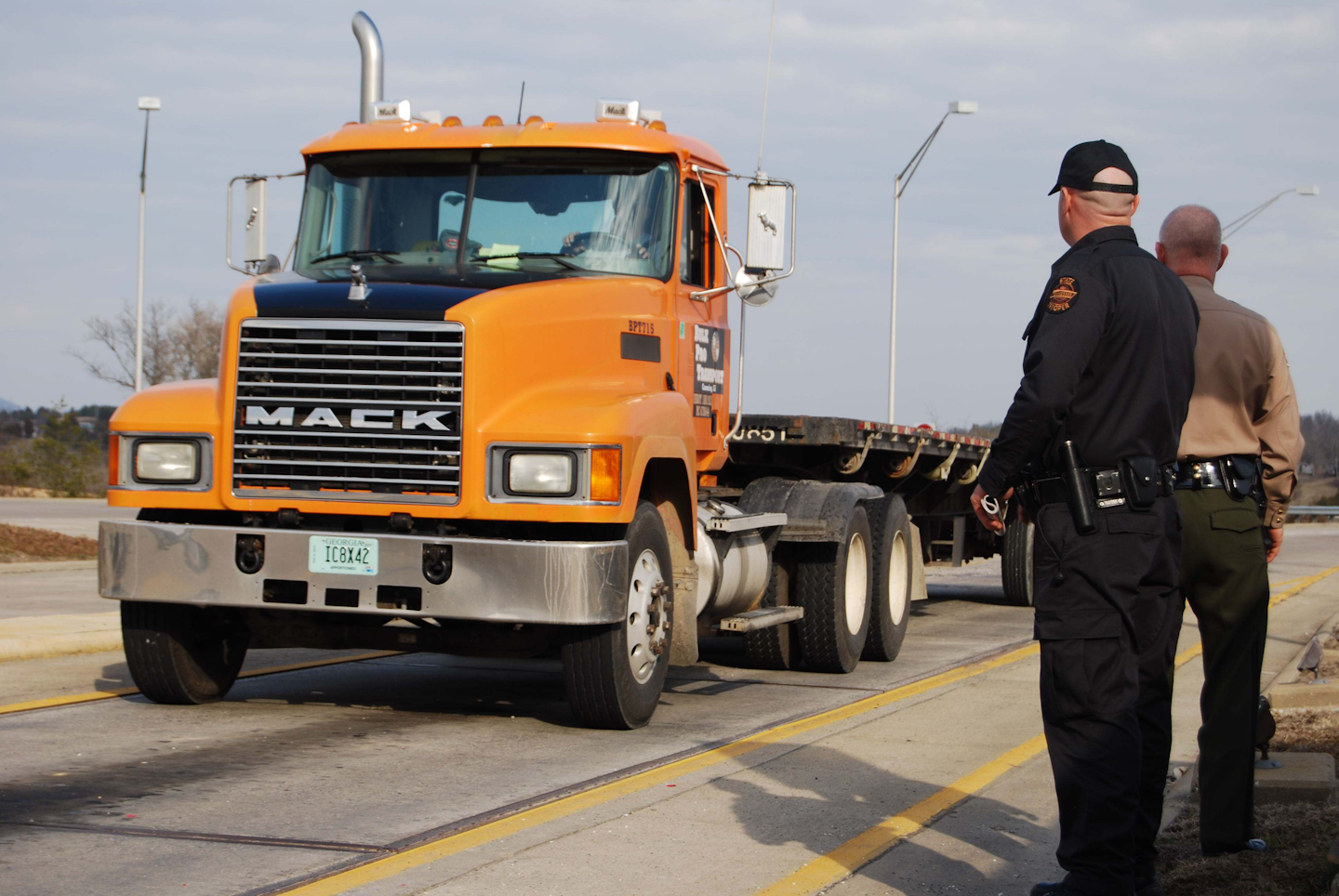 Barrs noted that in nine states and the Alberta province in Canada, Performance-Based Brake Testers can add 10 minutes to a Level I inspection process. Drivers can expect to see those in action at some fixed locations in Alaska, Florida, Georgia, Indiana, Kansas, New Jersey, South Carolina, Tennessee and Wisconsin. When involved in a PBBT test, Trooper McGuire noted that drivers should be sure to apply maximum force to the brakes in order to get an accurate measurement of braking power. The PBBT attempts to give an overall assessment of the vehicle's brakes.
CVSA and Barrs both encourage getting involved as a motor carrier or driver with law enforcement in Roadcheck by contacting your base state's jurisdiction and asking about opportunities to volunteer.
Outreach activities relative to motor carrier safety to the general public might include, for instance, assisting in demonstration of proper driving around tractor-trailers. "The Florida Trucking Association," said Barrs, "is going to be helping us with some No Zone presentations during Roadcheck," referring to promotion of the blind zones in which it's unsafe for four-wheelers to operate alongside tractor-trailers. "That's how some folks have gotten involved." 
Those interested in hearing the entirety of the CVSA webinar will be able to access slides and audio from the presentation by the end of the week via CVSA.org.