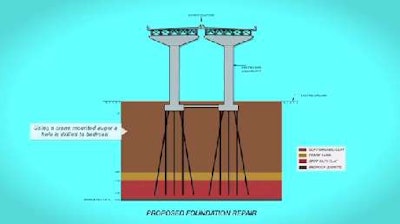 Supports for the I-495 bridge over the Christina River in Delaware today were discovered to be tilting. Delaware Department of Transportation made the decision to close both north- and southbound lanes of 495 were closed at 6 p.m. today. The affected segment of I-495 supports as much as 90,000 vehicles daily.
A total 37 supports make up the bridge under-structure — four have shifted around four percent out of vertical alignment.
Reader Jon Lloyd Jr., who alerted Overdrive to the closure early, noted that I-95 for most is a sufficient alternate route.
I-495 northbound is closed at Terminal Avenue. Local traffic can stay on I-495 to Terminal Avenue. I-495 southbound is closed at the Pennsylvania State Line. Southbound traffic is directed to take I-95 southbound.