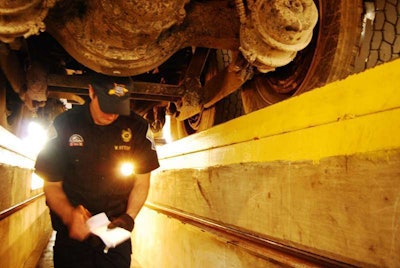 Starting Aug. 23, the Federal Motor Carrier Safety Administration will implement changes to its data collection system to account for any legal processes that come after roadside inspection citations are issued, which would result in removal of those violations from a driver's or carrier's record.
In a Final Rule notice scheduled for publication June 5, FMCSA says the changes will allow its Motor Carrier Management Information System to remove violations from its system if the violation was dismissed or resulted in a "not guilty" ruling.
Data from the MCMIS feeds the agency's Safety Measurement System — the heart of its Compliance, Safety, Accountability program — and its driver Pre-employment Screening Program reports.
Both programs could be affected by the change, FMCSA says. The changes, however, will not be applied to citations issued before Aug. 23.
Presently, FMCSA has no way of accounting for dismissals or "not guilty" verdicts in its system, which has drawn the ire of the trucking industry since the data began being used to rank carriers in the CSA program.
CSA scores and PSP reports will be altered accordingly under the new rules, however, if a carrier or driver's charge is dismissed or they're acquitted.
FMCSA will retain the violation and indicate it resulted in a different or lesser charge and change the severity weight in the carrier's CSA Safety Measurement System if adjudication results in conviction of a different charge.
If the carrier is convicted of the original charge, both the CSA and PSP records will retain the violation.
Challenges to the citations will continue to be made through the agency's DataQ's system with Roadside Data Review requests, the agency says.
Upon successful submission of an RDR and a review by FMCSA, it will direct the state in which the violation occurred to change the result in their system.
The agency first released the proposed changes in December and sought public comment for 30 days. It says it received 111 comments on the rule, and 70 of them supported the proposed changes.