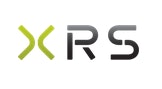 Electronic-log and in-vehicle communications software developer XRS' latest software release debuted Sunday, June 22. The new features and enhancements include the debut of XRS Trip Management, automated IFTA filing, upgrades to FLX Forms editing and overall improvements to system performance.
The software updates allow for automatic detection of jurisdiction crossings to generate data for meeting quarterly International Fuel Tax Agreement (IFTA) requirements. Beyond simple data collection and reporting, XRS provides a simplified "print, sign, send" service for 45 of 48 U.S. IFTA reporting states and all Canadian provinces. The IFTA release will satisfy Q3 2014 filing requirements quickly and easily, the company says.
The new XRS Trip Management functionality allows fleets to manage trip-based workflows and the unique reporting needs for fleets that run regular routes. The functionality was built to give fleets data to enhance driver productivity and customer service, maximize asset utilization, slash costs, and deliver when expected, whether importing routes from third-party routing packages, creating routes from scratch. The function "processes planned vs. actual data" as a route is completed, the company says. The XRS mobile app gives detailed insight into stops and activities, providing an easy way to capture progress and delivery information as drivers progress through the day.
The "FLX Forms" process for creating two-way structured communication between dispatch and driver is now more flexible. When adding a new form message, intuitive options give more configuration power to the designer. This release adds easier steps for form organization, field grouping, field repetition and overall layout and design configuration. Drivers can quickly and easily capture signatures, pictures, and delivery information using their smartphone, tablets, or rugged hand devices.
Additional enhancements to the package include:
**Additional French and Spanish language support in mobile interfaces for ESL drivers
**Improved reliability and scalability to the XRS cloud-based infrastructure
**Faster overall performance, with an emphasis on accelerated report generation
**Reduced time to apply driver log edits and unassigned vehicle activity
**Improved ability to manage large file imports such as site imports or fuel files
**Improvements to optimize driver experience on the XRS mobile application on both Android and Windows devices
**An enhanced driver payroll report with variance highlighting and additional activity data
**Improvements to over-speed event alert formatting
**A driver log web service enabling integration with driver log events, duty status changes, annotations, vehicle associations, and other driver log data