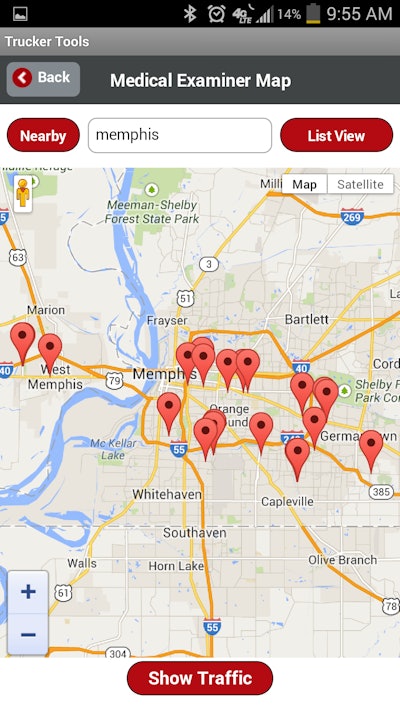 Another 8,000 health professionals have been added to the National Registry of Certified Medical Examiners since the new system for USDOT medical examinations launched last month with an initial roster of 22,000 providers, the Federal Motor Carrier Safety Administration reported Friday.
An additional 22,500 medical professionals have initiated the process for gaining their certification.
All interstate commercial truck and bus drivers must pass a USDOT medical examination at least once every two years in order to obtain a valid medical certificate and maintain their CDL.
As required by federal regulation, effective May 21, all new USDOT medical examinations are required to be performed by a medical examiner who has completed the required training and passed a certification test.
The USDOT medical examination looks at a range of conditions to assess a driver's ability to safely operate a commercial vehicle, including cardiovascular disease, respiratory and muscular functions, vision, and hearing.
Critics of the new program contend that there are not enough certified examiners to meet demand, particularly in rural areas, and that it is otherwise unnecessarily burdensome and complicated.