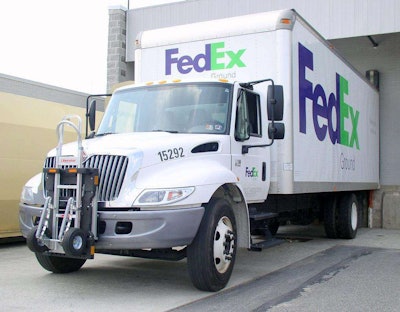 FedEx, the second largest for-hire trucking company in the country, says it is innocent of the charges brought against it by the Department of Justice over packages it delivered that contained illegally prescribed drugs purchased on the Internet.
The DOJ has indicted FedEx on counts of conspiracy to distribute controlled substances, distribution of controlled substances and conspiracy to distribute misbranded drugs.
FedEx says it will plead not guilty to the charges. It also says the charges put its customers' privacy at risk.
"We want to be clear what's at stake here: the government is suggesting that FedEx assume criminal responsibility for the legality of the contents of the millions of packages that we pick up and deliver every day," according to a July 17 press release issued by the company. "We are a transportation company — we are not law enforcement. We have no interest in violating the privacy of our customers."
The charges against FedEx stem from its delivery of the illegally prescribed drugs from the Internet pharmacy's fulfillment site to the customer. The DEA and FDA say that since 2004, it has told FedEx at least six times that illegal Internet-based pharmacies were using it to deliver controlled substances and prescription drugs, according to court documents.
FedEx says it has worked in "close cooperation" with enforcement agencies in its 42-year history and has asked the DEA to provide a list of pharmacies who are involved in the illegal scheme.
It would stop servicing those companies, FedEx says, but the government has not produced such a list, the company says.
Enforcers, however, say Fedex knew it was delivering illegally distributed controlled substances yet continued to provide services for them.