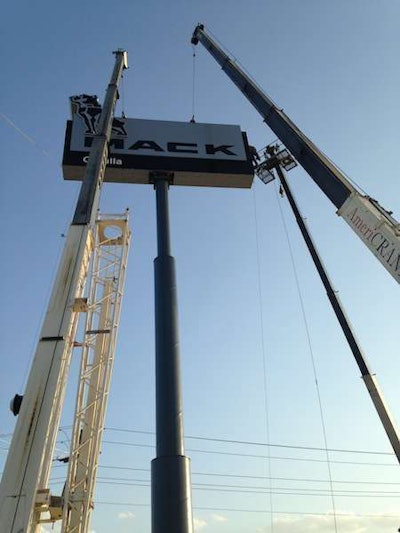 Mack Trucks this week announced it will open a new dealership in August in Cotulla, Texas. The 40,000-sq.-ft. Valley Truck Center facility will be located at 206 W FM 468, off Exit 67 on Interstate 35, mid-way between San Antonio and Laredo.
The new facility will also have the largest Mack Trucks sign in the world, the company says.
Mack says that since 2010, its dealers have invested $380 million into expansion, resulting in: a 35 percent increase in service bay capacity, 162 percent increase in Mack Master Technicians, 69 percent increase in spare parts availability, 62 percent increase in hours available for service and an 82 percent increase in parts department employees.