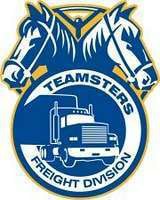 The Teamsters had its first success at Con-way after drivers and dock workers at the company's Laredo, Texas, terminal voted 55-49 to join the union.
The Sept. 12 vote marked the first time employees at one of the transportation and logistics company's 500 locations join the Teamsters. In California, the union has filed to organize votes at Con-way's Los Angeles, Santa Fe Springs and San Fernando terminals.
The Teamsters also have petitioned the National Labor Relations Board to allow votes to unionize at various FedEx locations. This month, their efforts have included filing a request for FedEx Freight in Harrisburg, Pa. location and announcing plans to petition for a vote at the company's Indianapolis terminal.