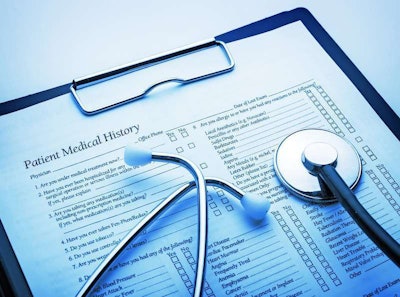 The newly formed Truck Stop Health Care announced Sept. 23 it will be placing certified medical examiners in truck stops in every U.S. state. TSHC says the move will help drivers more easily access DOT-certified medical examiners to perform the federally required bi-yearly physical.
Physicians and husband-wife team Gunwant and Tejinder Dhaliwal formed Truck Stop Health Care and say they will manage a network of Federal Motor Carrier Safety Administration-certified examiners to lease space from truck stops.
Drivers and their employers will be able to schedule physicals along drivers' routes, and the medical certificates will be produced on-site, TSHC says, along with transmitted to state driver's licenses offices where permitted.
TSHC says it plans to be present in 500 truck stops within six months and 1,500 total truck stops within 18 months.
Basic physicals will cost $99, THSC says.
The company will sub-contract local medical examiners — who are certified by FMCSA — to work either part-time or full-time in the truck stops. Examiners should be able to do an average of 30 physicals a day, TSHC says.
FMCSA's National Registry of Certified Medical Examiners rule went into effect in May of this year and requires drivers to have their DOT physicals conducted by a medical examiner from an FMCSA-certified examiner, the list of which is available on the agency's website.
The physicals are still required every two years, and drivers do not have to have their medical certifications renewed until their current certification expires.
The list of FMCSA-certified examiners is also available in Overdrive's Trucker Tools app, which allows drivers to find approved examiners near them, along their route and via other search functions.
Click here to see THSC's website for more information. The company has not yet made public any upcoming locations or a timeline for when they'll be implemented.