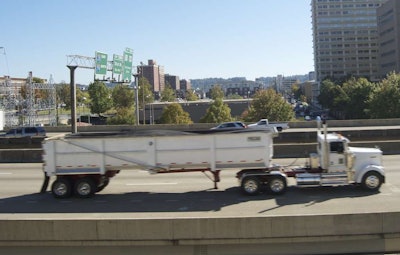 The average cost per mile for fleets rose 5 cents a mile in 2013 to $1.68, according to a report produced this week by the American Transportation Research Institute.
The jump was the fourth consecutive year-to-year increase and was driven primarily by big increases in equipment and labor costs, ATRI says in its annual An Analysis of the Operation Costs of Trucking report.
The data for the report is derived from fleets' financial and operation data.
Retention and recruiting efforts by fleets to mitigate a perceived driver shortage, including wage increases for drivers, are what drove "labor costs" higher, ATRI says.
"Carriers have experienced significant increases in equipment and labor costs, as well as second-level line items like tolls and health care benefits. Given tightening capacity and strengthening freight demand, ATRI's operational costs report enables carriers to evaluate business opportunities wisely," commented Andrew Boyle, Executive Vice President of Boyle Transportation and a member of ATRI's Research Advisory Committee.
ATRI began producing the report in 2008.
Click here to request a copy of the report from ATRI.