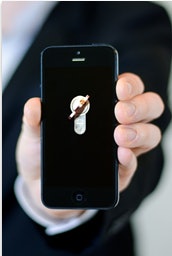 At last week's IAA Commercial Vehicles 2014 event in Hanover, Germany, online freight platform TimoCom touted its free transport barometer for personal devices that U.S. owner-operators probably would love if they could get their hands on it.
TimoCom, which labels itself as "a market leader among the freight and vehicle exchanges in Europe," said the real-time app is designed to allow drivers across the pond to compare and find return loads immediately after unloading and promote themselves without any fuss.
Customers can log into their accounts to instantly view and refresh real-time pending jobs in TimoCom's Truck&Cargo freight exchange while unloading their current cargo, regardless of what time they arrived at their delivery destination, eliminating the stress and hassles of delays while hauling or unloading.
Drivers also can use the app to grant any new or previous customer immediate permission to track vehicle and shipment via TimoCom's TC eMap tracking platform TC eMap. The transport barometer app is compatible with all operating systems such as Android, iOS and Windows.