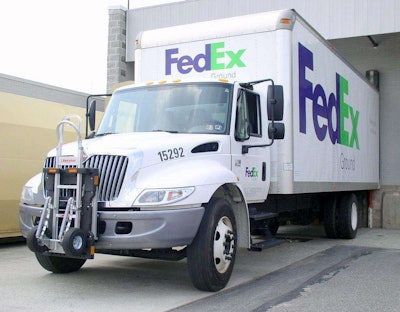 Part of appealed multi-jurisdictional litigation ongoing for years, the Kansas Supreme Court on Friday answered two questions put to it by the U.S. Seventh Circuit Court of Appeals relative to the question of whether a class of around 500 FedEx Ground drivers were properly classified as independent contractors by the fleet.
"The plaintiff drivers are employees," the court stated, further detailing that "a plaintiff driver does not lose his or her employee status by acquiring another route for which that plaintiff is not the driver…. FedEx has established an employment relationship with its delivery drivers but dressed that relationship in independent contractor clothing."
As it did following this ruling of the Ninth Circuit Court of Appeals concerning a class of California drivers, FedEx issued a statement expressing its fundamental disagreement with the ruling and its commitment to protect "the rights of thousands of independent business owners to continue owning and operating their own businesses. More than 100 state and federal decisions – including that of the U.S. Court of Appeals for the D.C. Circuit – have upheld our contractual relationships with independent businesses. At this time we are considering available options in response to the court's decision."
The decision applies to "mostly former" at this point, the company noted, "independent contractors operating in Kansas from 1998-2007. The model that the court reviewed is no longer in use. Since 2011, FedEx Ground has only contracted with incorporated businesses, which treat their drivers as their employees."
The issues central to the decision were similar to those of company control over contractors detailed in the story about the California ruling. Click here to read it.