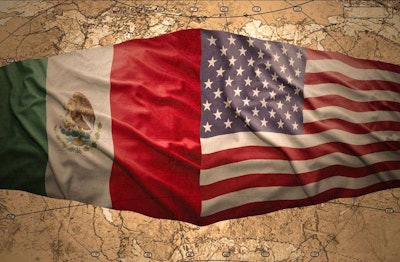 A recent agreement between the U.S. and Mexico will allow carriers who carry freight to and from Mexico to become certified and therefore undergo fewer cargo exams and enjoy faster validation when crossing the border.
With the Oct. 17 Mutual Recognition Arrangement, Mexico became the eighth country the U.S. has partnered with under the Customs and border Protection's Customs-Trade Partnership Against Terrorism program.
The agreement acknowledges that Mexico's New Certified Companies Scheme is compatible with the U.S. program.
The program partners with the trade community to secure the U.S. and international supply chains from terrorism.
Companies who want to join the program will be considered for inclusion based on their history and security protocol. Once admitted, however, their border crossings will be more efficient.
There are already 11,000 members in the program, which began 13 years ago.