Yesterday's sort-of-comfortable truck pressure are minimized by specially designed seats may have been an afterthought air lumbar and back foam, longer adjustable in the overall scheme of the cab's interior design. Today's modern specialty seats are designed with ergonomics, flexibility
 and comfort in mind. Back stress and spinal armrests and added width in the shoulder region. Operators easily can find custom truck seats that often are more comfortable than their home recliners.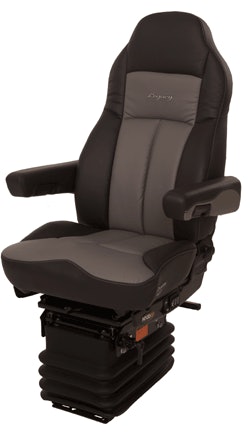 Seats Inc.'s Next Generation Legacy truck seat is available in both mid-back and high-back configurations. The backrest is engineered to help support the back's natural S-curve to help reduce fatigue due to improper pressure. A concave frame structure and bolster radius supplies a "will-fit" design with side-to-side bolster support to help enhance lateral support. The cushion's design helps dampen vibration and reduce discomfort due to tailbone pressure, while its dual-layered pillow-top foam helps provide added support, longevity and comfort. A wider cushion entrance helps promote natural leg positioning.
Seats Inc. also has a solution for those wintry days when the cab just can't warm fast enough. The company's Legacy Series Heated Seating is standard in back and seat cushions. The 12-volt heater features dual temperature heat controls designed to allow the operator to customize the seating experience with settings ranging from a high of 110 degrees Fahrenheit to a low of 101.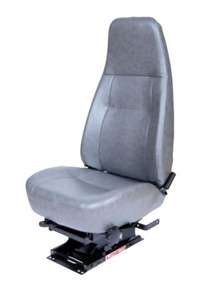 Bostrom Seating's T-Series Seat features a modular seat concept and a frame that mounts to a Bostrom suspension. The seat has a standard cushion extension designed to offer adjustments independent from the seat-tilt adjustment and to be operated while occupied; the reclining mechanism also is designed ergonomically for easy user adjustment. A taller back is added to help provide additional neck sup- port, and the cushion and backrest can be serviced independently.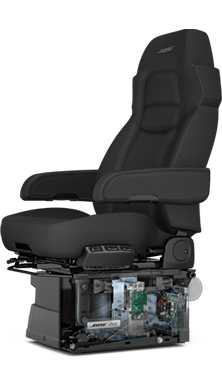 The Bose Ride System driver's seat is engineered to sense cab vibrations and neutralize them with high- speed adjustments to the seat's suspension. Packed into the seat's base are sensors, a microprocessor, power amplifier, linear electromagnetic actuator and energy storage system that together are designed to reduce whole-body vibration by 90 percent. To handle the system's power needs, engineers reduced electrical demand by designing the system to be regenerative.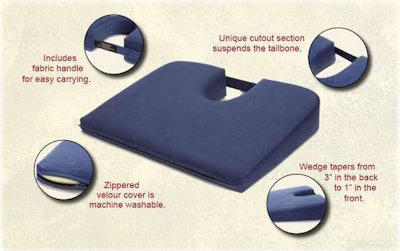 The Tush Cush orthopedic cushion is designed to relieve and prevent back pain, numb buttocks and other discomforts associated with lengthy periods of sitting. The cushion's wedge shape tilts the pelvis forward to help restore the spine's natural curve, and its cutout section is designed to suspend the tailbone to help reduce pressure on the lower lumbar discs. The high-resilient polyurethane foam won't grow flat with use, and the zippered velour cover is machine-washable.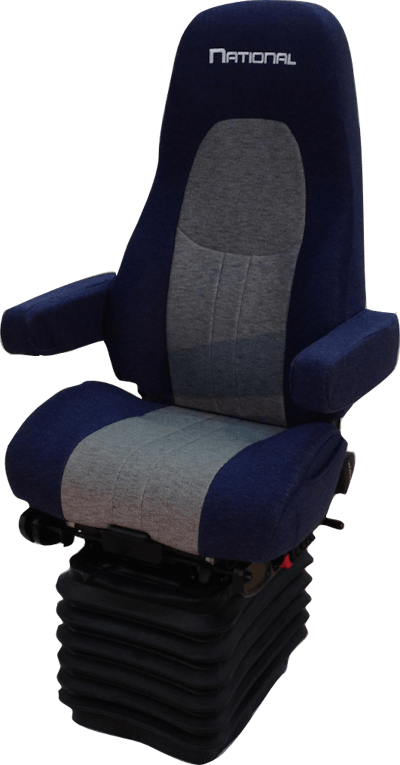 National Seating's Commodore seat features a 23-inch-wide cushion and is designed to conform to the driver with three zones of air adjustment. The seat has a high-performance suspension and includes the company's proprietary Backcycler system to help reduce driver fatigue.