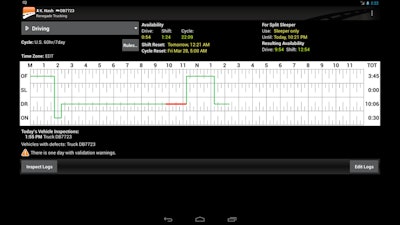 The looming federal mandate that will require truck operators use electronic logging devices will cause "a huge exodus" of owner-operators from the industry, says Shepard Dunn, TCA Chairman and head of the Indiana-based Bestway Express.
Dunn spoke to an audience of fleet managers at the 2015 Recruitment and Retention Conference, put on by the Conversion Interactive Agency and the Truckload Carriers Association, in Nashville, Tenn., Feb. 5.
He talked mostly driver recruiting and retention, pointing toward the electronic log mandate as something that could worsen fleets' ability to find drivers.
He also said fleets should look to raising driver pay as a means to recruit drivers, adding that truck operators should make a minimum of $65,000 to $70,000 a year, he says.
Overdrive sister site CCJ has a full write-up on Dunn's address. Click here to read it.