Performance-based pay metrics for drivers are increasingly a part of carriers' pay packages, Prosperio Group Managing Principal Beth Carroll told attendees of this year's 12th annual Recruiting and Retention Conference in Nashville, Tenn., a coproduction of Conversion Interactive Agency and the Truckload Carriers Association. Carriers are getting more sophisticated about how they structure such plans to enable continuous improvement potential for a driver's income, more and more often putting that potential in the driver's own hands.
Such schemes are "here to stay," Carroll said, given "onboard monitoring systems allow for tracking in ways never before" possible.
The structure of such programs depends on what's being measured and how it's tied to pay increases or bonus-type incentives. Joining Carroll in the workshop session were representatives of Salt Lake City, Utah-based Pride Transport, a refrigerated carrier (with a small flatbed division) employing 470 company drivers. Pride worked with Carroll to revamp what had previously been a basic mileage-pay program with some accessorials and a safety bonus, the last of which had fallen out of use over time.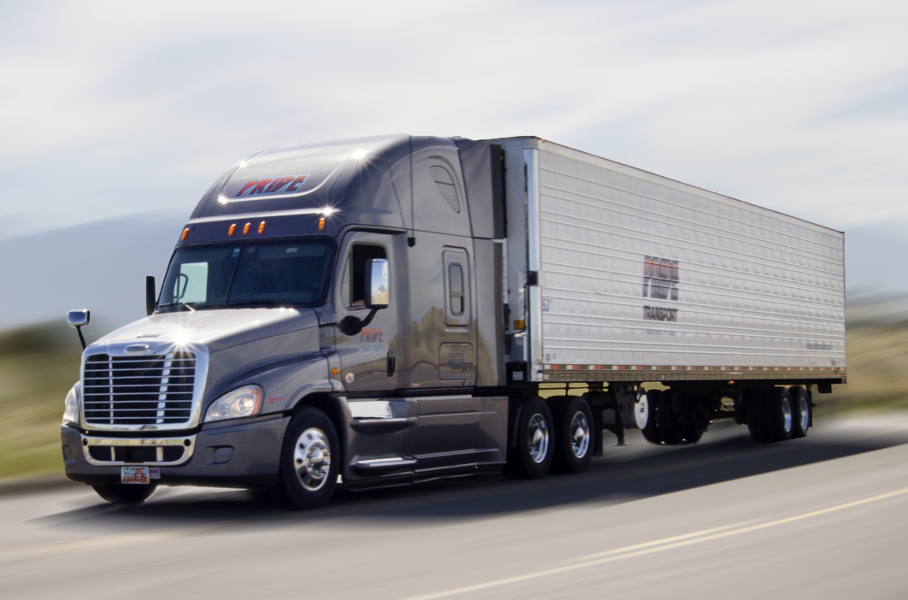 Knowing they wanted to increase pay for all drivers in some fashion, moving into a change the company had been utilizing a "scorecard for the drivers for the last two years," Pride Director of Human Resources Lindsey England said. The scorecard was based on four major operational areas – fuel efficiency, idle time, miles driven and on-time service success.
"Moving forward with a new [pay] program," she said, points that make up that scorecard's calculation "will go toward an increase for a driver" in pay per mile, with continuing opportunities for advancement.
How the new program will work: Drivers have the opportunity to accumulate 1,000 total points every given month, depending on performance in three key areas tabulated in the scorecard, with the most weight given to productivity (miles) at 400 total points and 300 each devoted to fuel-efficiency performance and on-time service performance. Instead of looking at a month-to-month scorecard snapshot, drivers will have the opportunity to continuously bank points.
"Whatever points they accumulate is going into a bank," England said, and whenever they get to a "cumulative 10,000," and in every 10,000 increment thereafter, "they have the opportunity to go up half a penny in their base [mileage pay] rate," representing a top end potential increase every ten months of $600 annually for a driver who runs 120,000 miles in a year. "Good drivers will go up about once a year – it's similar to the current annual increase, but will be driven by point accumulation."
While on the face of it no points are dedicated to safety, safety in general remains "a strong component," Carroll notes, but "it's just a qualifier." If an adverse safety event such as a crash occurred during the month, fewer or no points would be accrued that month.
Formerly, Pride drivers maxed out in tenured raises after about seven years at the carrier, England noted. Under this system, pay increases continue to be a possibility in perpetuity. Raises are possible "up to 200,000 points," England said. A driver with the company for 20 years still has the opportunity to boost his or her base pay regularly, though after 100,000 points the increases slow down, occurring in increments of 25,000 points.
How do Pride drivers feel about it? "Once the drivers understood how it worked, most were happy, noted England. "So it's in our own control how much of a raise we get?" she paraphrased one.
The answer: yes.
While developing the new plan, a big part of the process was a driver survey in which the company asked point blank how drivers would prefer to be paid. England, she said, was fully prepared to hear that hourly pay was the most desirable among the fleet's drivers, given the wide and long-term concern among drivers about being paid for all time, including time spent at docks and elsewhere. But as a rule, survey results showed incentive schemes like mileage remained the highest on the list. "That information was critical for us in developing this."
Given monitoring systems' proliferation throughout the industry, look for such programs to proliferate, Carroll emphasized, as they have in other fields.