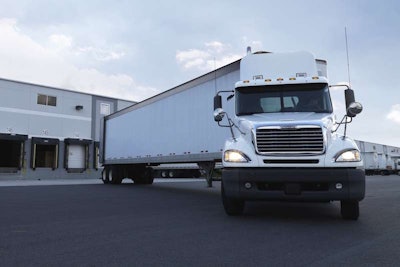 National Transportation Institute CEO Gordon Klemp set out to answer the question in his general-session presentation to attendees of the ACS/TCA Recruitment and Retention Conference Friday, Jan. 31, 2014, in Nashville, Tenn. Klemp pointed to a series of indicators as well as more anecdotally established patterns, supported by data, that show an increasing willingness among truckload carriers to give more rein on pay to drivers.
Chief among Klemp's supporting data analysis was the fact that "roughly 6 percent of [pay packages in] our database now use some sort of performance-based pay plan," he said, "characterized by pay that moves in a range driven by performance." Setting such pay plans off from more traditional "gain share" plans were "feedback systems that provide metrics to the driver," he added, and make adjustments on as frequent as a monthly basis. Most, however, are quarterly adjustments.
All in all, such plans are win-wins for drivers and carriers with robust communications back and forth between both parties in order that drivers can know where they stand in all aspects affecting pay. "This is really all made possible by being able to communicate enough that the driver knows exactly what's going to happen to his pay," Klemp said. "He's got total control of it. If you engineer it right, the driver wins and the company wins. We don't know of anyone that's instituted it and pulled it back. We think we'll see more of that, and that it could be a big deal in driver pay going forward."
Capacity in the market continues to be tight, Klemp said, noting 2013 tonnage numbers that rose significantly while overall shipments actually fell. While it would seem good news for rates going forward, Klemp said most analysts project pricing to remain flat through 2014. However, he added, "I'd say that's a safe guess for an analyst. My guess is if we get good economic growth, we'll see the spot market go up sharply," good news for small fleets and owner-operators utilizing brokers.
Contract-freight rates then would be expected follow that upward in the next round of negotiations.
Fleet size averages remained 10-15 percent off their pre-recession peak, with small fleets gaining some ground in recent times, and per-mile pay in pay packages in all segments continued an upward trend, most significantly in flatbed.
Competition for qualified drivers in the market today has become increasingly heated, Klemp emphasized. He pointed to the prevalence of sign-on bonuses as evidence. Near 60 percent of all van carriers his NTI company tracks were offering sign-on bonuses at the end of last year. Private fleets, likewise, continue to poach for-hire companies' drivers, offering considerably higher pay, he said, and representing one of many "predators" — regulatory drag, age factors and more — standing to make it harder and harder on hiring for many truckload fleets.