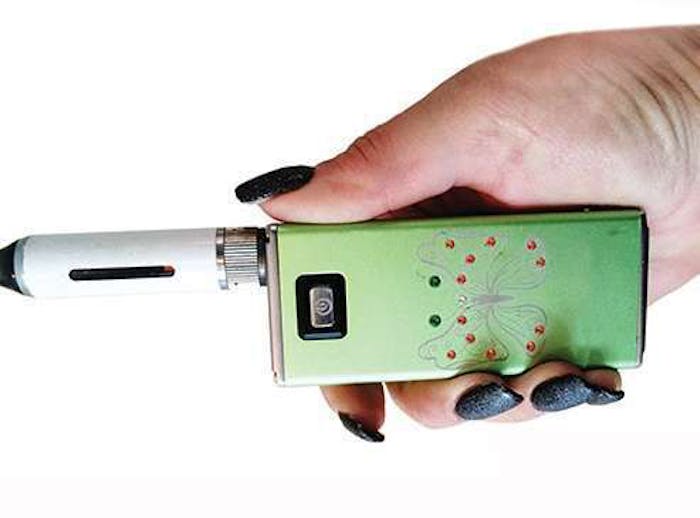 Cincinnati-area owner-operator Jan McCarter found a refuge from traditional smoking in Mistic cigalike e-cigs when they were available widely in major truck stop chains, beginning a few years ago. Today she uses the APV, or "advanced personal vaporizer," pictured on the left in the interactive diagram below (hover over the circular tags to read more about each). Innokin's iTaste MVP includes features that dedicated vapers laud. One is the ability to read the resistance (measured in ohms) of whatever atomizer or cartridge-style "cartomizer" is attached to it. This allows the user to adjust the voltage output to avoid overheating the atomizer or cartomizer and burning the filter medium. The battery also features short-circuit and over-discharge protection, a puff counter and battery-level indicator.

Devices like the one on the right also include internal short-circuit and other protections and variable voltage capability, but don't have the ability to finely tune the wattage, enabled by more pricey devices such as the iTaste. This "vape pen" is Vision's Spinner battery attached to Aspire's Mini Nautilus tank.
Respondents to Overdrive's e-cig survey indicated such tank-and-battery systems were the most common among vaping truckers, with four in 10 using them. Another 25 percent use cartridge-type cartomizer systems.