Things are starting to look even brighter at Falconer, N.Y.-based truck lighting supplier Truck-Lite Co., which recently acquired another LED lighting manufacturer, Rigid Industries, a Phoenix-based company that targets the offroad, powersport, agricultural, marine, industrial and mining markets. The acquisition positions both of the lighting providers for future growth, according to executives for both companies.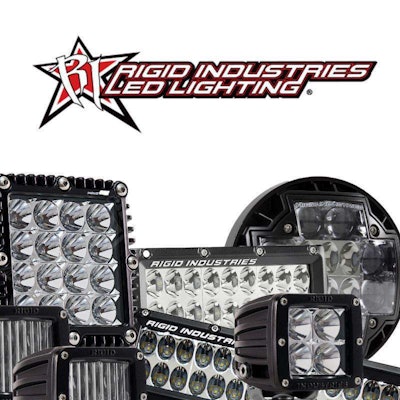 In 2013, Rigid added a second facility in Gilbert, Ariz., and now employs more than 250 associates. That brings total employment for the two companies to more than 2,400 – a pretty sizable firm by my admittedly unofficial reckoning. With customers for both firms already in 40 countries, both Truck-Lite and Rigid Industries look to expand their presence in the United States, Europe, Australia and New Zealand in 2015.
Meanwhile, if you're in Canada and you're in the market for a new Peterbilt, you might check out the good folks at Cervus Equipment Peterbilt, which owns and operates 16 dealerships throughout Ontario and Saskatchewan. Peterbilt Motors Co. recently named Cervus its 2014 North American Dealer of the Year for its consistently high level of customer satisfaction while significantly growing its heavy- and medium-duty truck and Paccar MX engine sales and quadrupling its number of locations.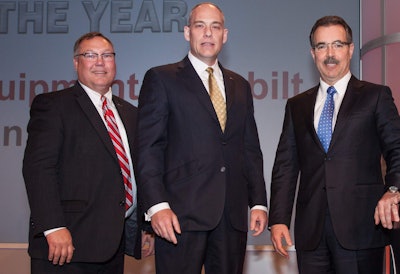 The award was presented at Peterbilt's annual Dealer Meeting in Scottsdale, Ariz., where the truck maker also named G.L. Sayre Peterbilt of Conshohocken, Penn., as its Medium Duty Truck Dealer of the Year; Quebec-based Camions Excellence Peterbilt its Paccar MX Engine Dealer of the Year; The Peterbilt Store as its North American Parts and Service Dealer of the Year; and Allstate Peterbilt as TRP Dealer of the Year.
Speaking of our friends up north, Ryder System recently announced that its commercial rental customer loyalty program, Ryder RedZone, now is available for its Canadian customers to earn points and rewards for each rental dollar they spend. The Ryder RedZone website is available to Canadian customers in both French Canadian and English languages. And in case you live in the Lower 48, Alaska or Hawaii, Ryder RedZone also is available to U.S. customers.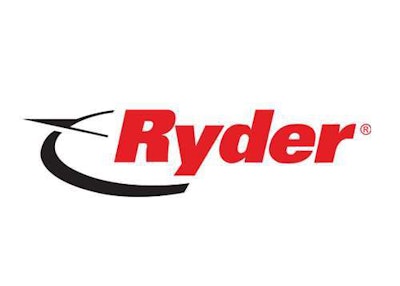 To participate, customers can sign up at RyderRedZone.com and continue to rent regularly to earn points. Participants can choose to redeem points from a selection of hundreds of lifestyle, sports and Ryder-branded merchandise options such as consumer electronics, travel gear, and home and garden supplies.