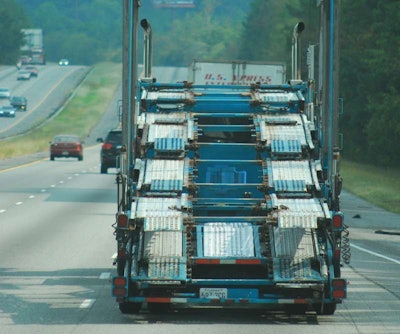 Jamarcus Applewhite on Feb. 5 was "nearly finished with an eight-hour day hauling cars to Wisconsin early Thursday morning," reported Quinn Ford for the Chicago Tribune last week, running empty on the Bishop Ford Freeway back to his carrier's home location to finish up.
Ford tells the story from there of the moment Applewhite knew something was wrong, either a tire blowout or … something else:
"I felt a lot of shaking," Applewhite said. "I got out and was looking down, checking the tires when I hear an engine running … and I look and see a truck up there."
The pickup truck had run up the ramp of Applewhite's empty car carrier as the vehicles sped south down the highway. The pickup stopped just feet from the cab.
The rest? Well, it's worth a read. Click here for the story at the Tribune site.