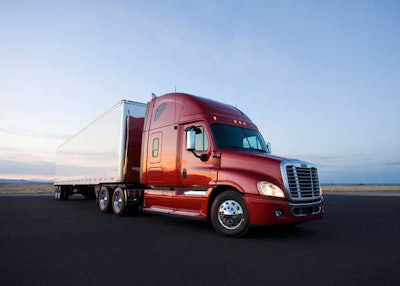 Daimler Trucks North America has issued a recall for more than 2,000 Freightliner and Western Star trucks.
Affected Freightliners include 2015 year model Cascadia, Coronado, Business Class M2, SD108 and 122SD vehicles. Affected Western Star models include 2015 4700 and 4900.
DTNA says up to 2,386 vehicles are affected. The company says the recalled vehicles were manufactured between Oct. 6 and Feb. 16. and include Haldex Life Seal Brake Chambers.
Improperly seated diaphragms within the brake chamber can cause brake drag and subsequent loss of vehicle control, Daimler says.
Owners of vehicles under the recall will be notified by Daimler, and dealers can replace the brake chambers free of charge. The recall is expected to begin May 25.