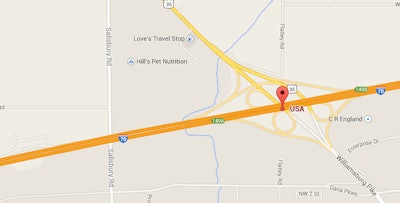 The Indiana Department of Transportation announced construction crews will restrict westbound Interstate 70 lanes near U.S. 35, Exit 149, and the truck scale facilities in Richmond Wednesday night and over the weekend.
On Wednesday, April 22 at 9 p.m., crews will close the right lane of WB I-70 near the U.S. Exit 149 interchange. Traffic entering WB I-70 from U.S. 35/Williamsburg Pike will be shifted to safely accommodate the work zone and maintain access to the interstate. This restriction will end before Thursday at 6 a.m.
On Saturday, April 25, at 8 a.m., crews will again close one lane of WB I-70 at the same location. Traffic on the U.S. 35/Williamsburg Pike entrance ramp to WB I-70 will again be shifted.
Schedules are subject to change and work will be postponed in the case of inclement weather. All traffic restrictions will end before Monday, April 27, at 6 a.m.
Visit TrafficWise.in.gov for on InDOT work zones or call toll-free 800-261-ROAD (7623).