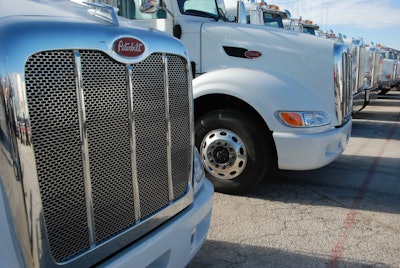 Overdrive sister site Successful Dealer is now taking nomination for its Third Annual Successful Dealer Award, which honors North America's top heavy truck dealer.
The award seeks to recognize a dealership/dealership group for exceptional sales and service performance and excellence in community and civic engagement. Each category is weighted differently but it is not solely a sales award, so the smallest volume dealerships have the same opportunity as the largest.
Owner-operators have a unique opportunity to nominate the dealers they have found that go the extra mile in customer service and consumer education. It doesn't matter if you've bought one truck or 100. If you feel a dealer has gone above and beyond to put and keep your truck on the road, Successful Dealer wants to hear about it.
You can nominate your dealer by clicking here.
Please include your name and contact information in the event additional information is needed.
The goal with this award – the Successful Dealer Award – is to recognize the dealerships and groups who are succeeding on the truck lots, the service bays and parts counters, but also are leaders in their community; the dealers who put time, effort and dollars into their businesses and employees to make them more efficient; the dealers that work beyond sales calls.
The award's winner will be named later this year.