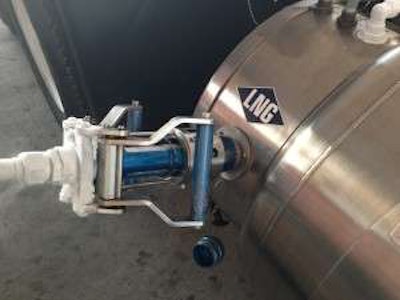 The Alternative Clean Transportation Expo in Dallas, Texas, last week had several big announcements regarding natural gas adoption in the trucking industry.
Here's a roundup of some of the top stories. Click the links to see more on Overdrive sister site CCJ:
UPS, the nation's largest fleet, announced it has entered into an agreement to purchase Redeem, a renewable natural gas (RNG), for its California-based delivery vehicle fleet from Clean Energy Fuel.
UPS Vice President of Global Energy and Procurement Mike Whitlatch said UPS has a goal of driving one billion miles on alternative fuel and advanced technology by the end of 2017.
UPS fueling stations in Sacramento, Fresno and Los Angeles will begin using Redeem RNG (also called biomethane) for refueling tractors and delivery vehicles in UPS's fleet beginning this month and estimates the three stations will provide approximately 1.5 million gallon equivalents annually of RNG fuel to nearly 400 UPS CNG vehicles in the state.
Penske Truck Leasing announced last week it has been awarded a $400,000 grant from the U.S. Department of Energy to support its Alternative Fuel Vehicle Demonstration and Enhanced Driver Experience Project.
Penske Director of Alternative Fuels Matt Krasney said the company will used the funds to introduce alternative fuel vehicles to its customer base.
The program will target fleets in Wisconsin, Maryland and Louisiana who are interested in using compressed natural gas (CNG) tractors. Penske will supply the trucks at a reduced cost and much of the support the fleets need to successfully manage them over a 90-day period.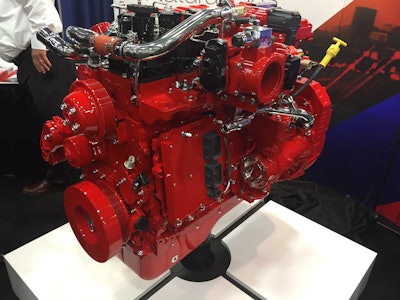 Cummins also made two big announcements at the ACT Expo. Cummins Westport launched its ISB6.7G, a new midrange natural gas engine, and Cummins announced a partnership with Agility Fuel Systems to boost adoption of natural gas-powered vehicles in the trucking industry.
The Cummins Westport engine was initially slated to be offered by Thomas Built buses, but it will also be made available for medium-duty and vocational markets.
The partnership between Cummins and Agility Fuel Systems will include technology development and integration of software and hardware between Cummins' natural gas engines and Agility's onboard fuel storage and delivery system.
Rush Enterprises also made a splash at the ACT Expo, introducing Momentum Fuel Technologies, a division of Rush the company calls "a vertically-integrated provider of fuel system solutions, featuring state-of-the-art engineering, design and manufacturing processes, complete system installation capabilities, and the industry's most comprehensive sales, service and support network."
Momentum introduced the industry's first complete CNG fuel system solution for Class 6 to Class 8 trucks.
Since 2011, Rush has sold 10 percent or more of the natural gas trucks on the market with a high of 15.4 percent in 2013.
The company said it will offer both side-mount and back-of-cab mount systems. Side-mount systems include a 40DGE with a range of 176-220 miles and 45DGE with a range of 198-248 miles. The back-of-cab mount system with 110DGE with a range of 506-633 miles is expected to hit the market this summer with another back-of-cab mount 150DGE system with a range of 660-825 miles expected by fall 2015.