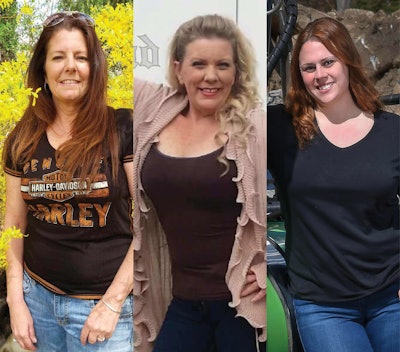 After two rounds of audience voting, which narrowed the field from 86 nominees, Overdrive is ready to announce the three women who will compete for first-place honors of Overdrive's Most Beautiful. They are Joanne C. Fatta, Erikalynn Graham and Amy McGrath.
Fatta is a company driver for Sunrise Transport, and she hauls produce full-time while helping the company train new drivers. As a single parent, she's found the company adapts well to her schedule and knows she sometimes needs to be home with her daughter.
Graham is a safety ambassador with C.R. England and has been recognized as a driver of the month for them. Her passion doesn't stop at trucking, though. She has a serious love for cooking, fishing with her son, rescuing animals and caring for them — and above all she really values putting her friends and family before herself.
McGrath, a company driver with Lockwood Construction Services, has been driving for nearly 15 years. When she's not hauling a mass of granite on a flatbed, McGrath is usually deep into working on her Road Rangers 413 Truck Club, which she cofounded with a friend