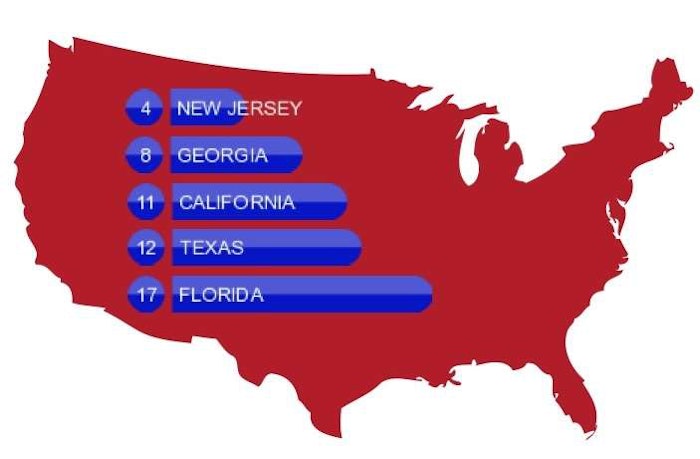 CargoNet and FreightWach International both issued warnings recently to carriers and truck operators about the increased risk of cargo theft during holiday weekends, such as Memorial Day weekend this week, starting today and continuing through Monday.
The two companies specialize in collecting and analyzing cargo theft data and aiding carriers in preventing thefts, and data from recent years shows as much as a 40 percent increase in cargo theft activity on holiday weekends, per FreightWatch, due to many loads being left unattended.
CargoNet, which released the infographic below, said it's recorded upward trends the last three years during Memorial Day weekend.
FreightWatch says in-transit and warehouses will both be "heavily targeted over the weekend."
Criminals will also try to "exploit cargo at rest," FreightWatch warns. It recommends confirming receivers' holiday hours sync with scheduled delivery times and employing covert GPS tracking and "active monitoring of high-value shipments."
Here's CargoNet's infographic: