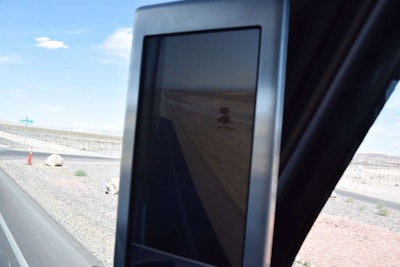 Citing it as a way to improve aerodynamics and gain more flexibility in creating new technologies, Daimler Trucks North America, parent company of Freightliner and Western Star, has petitioned the U.S. DOT's National Highway Traffic Safety Administration asking it to allow camera-monitor systems as a compliance alternative to rearview mirrors.
Federal regulations currently require heavy-duty trucks to be equipped with rearview mirrors from the manufacturer.
But, Daimler argues in its petition, modern camera-based systems can do the job just as good as rearview mirrors if not better, and it'll allow truck makers to avoid the aerodynamic drag that comes with rearview mirrors hanging off the side of the truck.
And cameras would improve visibility, Daimler says. From its petition: "Camera systems can eliminate blind spots and furnish an unimpeded view in all directions, encompassing multiple lanes."
Daimler said it hoped to not have to use rearview mirrors in the finished product of its SuperTruck concept vehicle, unveiled earlier this year. But to make the truck road legal — prior to NHTSA's review of its exemption petition — Freightliner had to equip the rig with a small mirror on each side.
Here are photos of both the SuperTruck's rearview mirror setup and the one used in the Freightliner Inspiration, the company's recently revealed semi-autonomous truck:
SuperTruck camera system: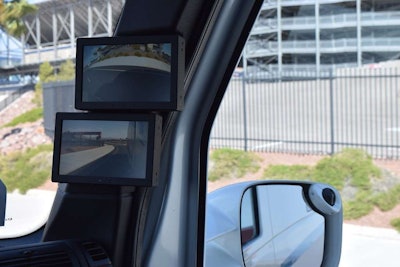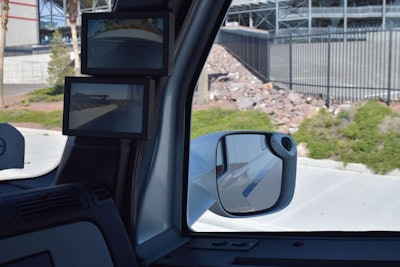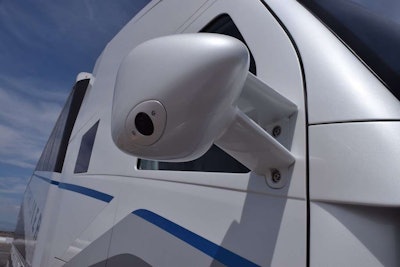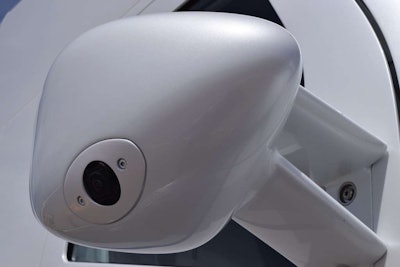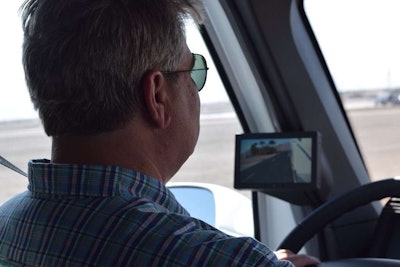 Inspiration camera system: