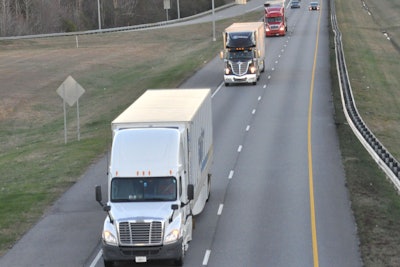 Sen. Deb Fischer (R-Neb.) last week filed a bill aimed at reforming the Federal Motor Carrier Safety Administration including making its rule-making process more open to industry stakeholders and Congress and more transparent to the public.
In March, Fischer criticized the FMCSA and vowed to initiate a reform process. If passed and signed into law, her Trucking Rules Updated by Comprehensive and Key Safety Reform Act (TRUCK Safety Reform Act) would do that.
One of the key provisions of the proposed law (S.1669) requires the FMCSA to, as stated in a summary of the proposed law, "…conduct a comprehensive review of all rules, regulations, regulatory guidance, and enforcement policies. " It must also publish a schedule of the process and describe how it will accomplish that review.
When the review is complete, Fischer's law requires the FMCSA to make public its findings. It then has 24 months in which to, if necessary, change its rules and enforcement procedures to make sure they are consistent and uniform.
Fischer's bill also seeks to reform the process the FMCSA's uses to create its regulations. At the heart of this provision is greater involvement of motor carriers of all sizes, and more scrutiny of the agency's cost-benefit analysis including independent peer review.
The proposed law was sent to the Commerce Committee, which is chaired by Sen. John Thune (R-SD).
Fischer has been a critic of the FMCSA, especially the 2013 hours-of-service rule and its Compliance, Safety, Accountability scoring program.
She also last week introduced a bill to allow states to enter into interstate compacts to recognize similar commercial driver license driving-age laws.