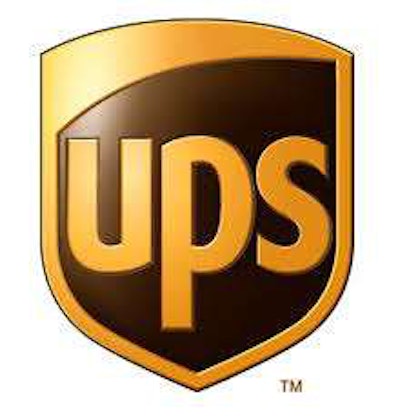 UPS, No. 1 in the CCJ Top 250 rankings of motor carriers by size/revenue, reports it has entered a definitive purchase agreement to acquire broker Coyote Logistics for $1.8 billion from Warburg Pincus. Founded in 2006, Coyote reported annual revenue of $2.1 billion in 2014. Closing of the deal, UPS says, is expected within 30 days, subject to customary conditions and regulatory approvals.
The transaction will be financed with available cash resources and through existing and new debt arrangements.
"The brokered full-truckload freight segment is a high-growth market and we expect it will continue to outpace other transportation segments," said David Abney, UPS CEO. "This high-quality acquisition significantly increases UPS full-truckload scale and we are uniquely positioned to take advantage of exciting new revenue growth and synergy opportunities."
Coyote's management team noted its "very excited," meanwhile, "to become a part of UPS and continue to grow, now with UPS's support. We're also very thankful for the Warburg Pincus partnership over the last several years," said Coyote CEO Jeff Silver.
"Our great people, leading technology and flexible organization will enable us to scale quickly to take full advantage of the added customers, lanes and capacity within UPS," Silver said. "It's a great day for Coyote employees, our customers and our contracted carriers."
Jeremy Bondenhamer of the ShipHawk logistics automation company warned that the acquisition could be viewed as a power play by UPS into the markets outside of parcel delivery, where it and one other company, FedEx, dominate. The deal "gives UPS the opportunity to better utilize their assets, like the trucks of the fifth-largest LTL carrier in the US, UPS Freight," Bondenhamer said. "In short, this is a power play by a powerful company that already controls prices for an entire segment of the market…. Coyote's strong domestic operation strengthens the UPS network and will further lock out smaller competitors from already limited capacity that continues to shrink."
However, UPS touted Coyote's large carrier network, numbering more than 35,000 trucking companies, as testament to its rapid growth since inception and as part of its attraction for the purchase. Part of its work with UPS over the years has been in supplementing the UPS asset-based fleet with contract transportation providers to meet customer demand over the peak holiday shopping season.
Coyote has played a growing role in supporting UPS peak operations, UPS noted, over the past few years and the company expects to leverage Coyote's existing carrier network even further for this purpose in the future.