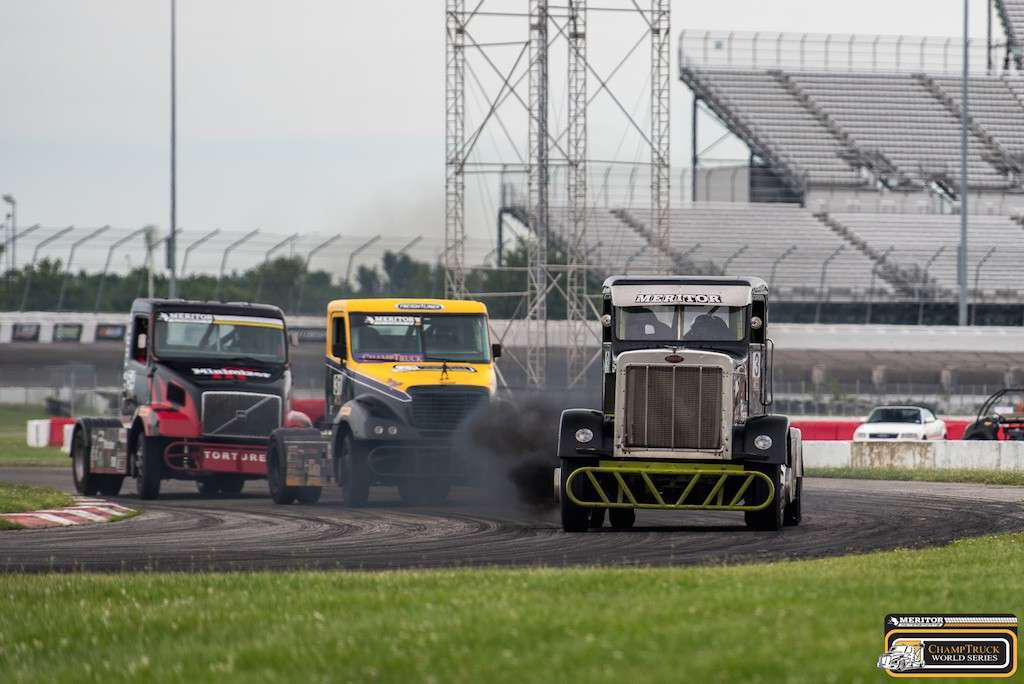 The Meritor ChampTruck World Series will run the sixth race of its inaugural season this weekend at Virginia International Raceway.
Competitors will face off Aug. 6-8 at the track. There will be heat races throughout the day Friday, Aug. 7, followed by a few more heats and the points-earning Podium Race Saturday.
In the series' previous race, Allen Boles won the weekend's points-earning Podium Race in his No. 3 Peterbilt 359-based racer.
ChampTruck races field roughly a dozen Class 8 trucks that race in several heats and a main event to determine both a weekend points champion and earn points for the season championship.
Admission is $10 for adults for a one-day pass, or $20 for a two-day pass, and children under 15 get in free for both races. Click here to learn more about attending.
Click here to see all of Overdrive's coverage of the ChampTruck series so far.