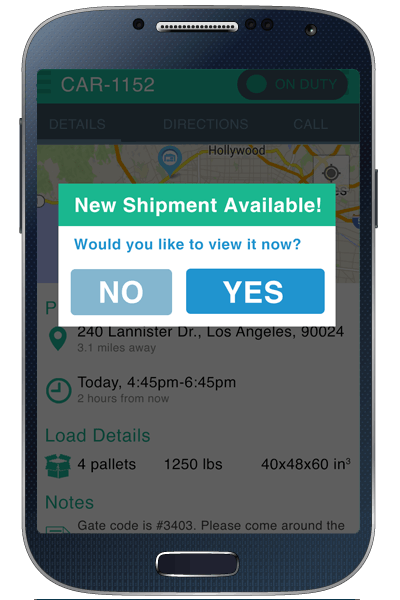 Since reporting in April that the Cargomatic on-demand load matching service for local/regional freight on the West Coast had plans for a New York City debut, the technology platform has worked hard toward that end. Connecting "shippers and truckers in real-time" via its smartphone app and back-end service, as the company says, Cargomatic's official launch into the New York City metropolitan market was announced today.
"We are thrilled to bring Cargomatic to New York," said company CEO Jonathan Kessler. "We have experienced 10x growth over the past year, which makes us confident that the transparency and efficiency that Cargomatic provides will be embraced in the nation's largest metropolitan region, and at its second busiest port."
The Cargomatic app is "transforming B2B logistics and the $82 billion local U.S. trucking industry," the company says, "through its innovative app that allows shippers to locate nearby truckers who have available freight capacity."
Dan Harman serves as general manager of the New York office. "In New York, things move fast," he says. "Our growing network of shippers and truckers love how Cargomatic instantly connects them. Tracking their freight online in real-time gives shippers peace of mind, while truckers are thrilled to be making more money by filling empty space on their trucks."
As reported in the April "Uberization of trucking" cover feature in Overdrive, Cargomatic has been in beta stage in New York since early 2015 and has helped expedite thousands of local shipments throughout New York, New Jersey, Connecticut and Pennsylvania. Shippers already utilizing the Cargomatic app include manufacturers, startups and logistics companies like Amazon, Boxed Wholesale, Capacity LLC and BNSF Logistics.
The Los Angeles-based company has been serving Southern California since early 2014, facilitating tens of thousands of shipments in the region,  it says. Speaking earlier this year, representatives said that after New York plans for expansion into other local markets included Atlanta, Chicago and other major hubs.