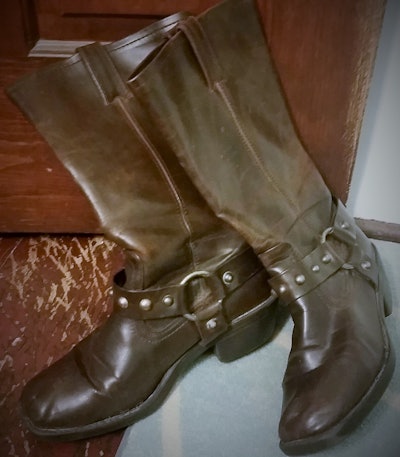 The new highway bill provides for a program that would allow the minimum age for commercial interstate travel to be lowered to 18. I don't know about you, but I have things in my sock drawer that are 18, and I'm also the proud parent of an 18-year-old boy. The boy is a great kid, smart as a whip and pretty dang self-sufficient, but I'd no more want him to drive a commercial vehicle around other live human beings than I would a hairless poodle, especially if his training consisted of what the gubmint currently considers enough.
Our frightening friends at the ATA think this is a great idea, and the way to alleviate their "driver shortage." I think they should all have to ride shotgun through downtown Dallas at five o'clock on a Friday afternoon with one of their newly minted 18-year-old drivers, hauling bottled water. Twice.
The trucking industry added 43,300 jobs from June 2014 to June 2015. There were 2,800 added last month alone. There is not a driver shortage. There is a shortage of proper training and education and willingness to retain employees. Driver-training trucking companies aren't just in the trucking and training businesses, they're also in the tax credit business. For each job they create, there are tax incentives, but there are no similar incentives to retain the employee. Churn in this view could be actually profitable — the more warm bodies they have to roll through, the higher the incentives.
The argument that "we send 18-year-old kids off to war" is invalid here. We do send 18-year-old kids, but those kids have had a minimum of 9 weeks of a drill sergeant screaming in their face 20 hours a day, telling them how to do everything from dress themselves to poop properly. We do not send them out alone. They are carefully managed by superior officers, who are also well trained. Suggesting that the training offered by any driving school even comes close to that of boot camp is ridiculous. There's no comparison.
If the industry wants to raise their training standards to that of the military, then having 18-year-old interstate drivers would be fine. Until there is a real change in the training standards, allowing an age group who is eight times as likely to have an accident drive commercial vehicles interstate is a bad idea.
Now if you'll excuse me, I'm going to clean out my sock drawer.