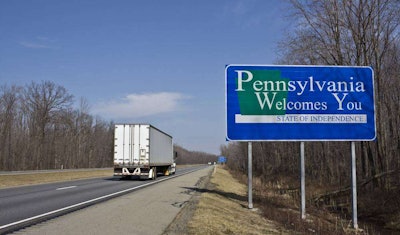 Among many trucking industry changes shoehorned into the U.S. Senate six-year highway bill is one that would allow states to make agreements letting younger CDL holders cross state lines.
The proposed CDL pilot program emerged as a bill introduced by Nebraska Sen. Deb Fischer. Last month, its language was modified and rolled into the Senate's long-term highway bill. That's on hold until Congress returns from its August recess. For now, both houses passed a short-term funding patch that should keep the Highway Trust Fund alive through October.
One benefit to the pilot program would be a boost to the driver force. Many 18-20-year-old adults who might be inclined to drive professionally choose other careers because they don't want to wait until turning 21 before they can drive interstate. You can't blame them if they find good jobs and don't look back.
As for safety, the primary issue, consider the arbitrary situations created by the current intrastate limitation. California and Texas are plenty large enough to allow a young driver to max out his hours within the state, creating the kind of risky situation intrastate driving is supposed to prevent. Yet it's illegal for younger truckers to drive locally across a state line.
Leading opposition to the CDL change is Advocates for Highway and Auto Safety. Its detailed statement frets over "teen truckers" and their "unacceptable high crash risk." AHAS apparently assumes a "teen trucker" would have no more screening, training or maturity than a typical teen four-wheeler.
AHAS doesn't back up its assumption of higher crash risk. It's quite an omission, considering that states would be free to add restrictions. If states set limits for younger drivers on driving distance or time, or require more extensive prep such as team driver training, younger drivers could end up being even safer than older ones.
This could be "a big step toward a graduated licensing program," argues the American Trucking Associations. Such a program also might well extend beyond age 21 (ATA proposes age 25), further enhancing safety.
Reform in this area could dovetail well with a proposed regulation of entry-level driver training, drafted by 26 diverse industry stakeholders. It would require anyone applying for a new or upgraded CDL to complete classroom and behind-the-wheel training from a provider listed on a national registry.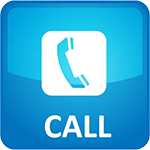 Trucking, contrary to what AHAS might think, actually is opposed to unsafe "teen truckers," but the intrastate/interstate divide for younger CDL holders is of limited help. That regulation, along with the entire regimen for entering the driving profession, should be replaced with something that not only makes sense but also creates safer drivers and encourages career-minded young adults.