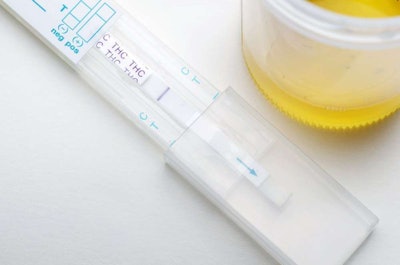 The American Trucking Associations has sent a letter to Congress asking lawmakers to retain in a trucking regulatory reform bill a provision that would allow carriers to use hair testing to satisfy driver drug screening requirements.
The trucking industry lobbyist's letter comes a week after the Teamsters, the transportation branch of the AFL-CIO, the ACLU and a coalition of 14 other labor advocacy groups called on Congress to remove the drug testing reform measure from the DRIVE Act highway bill, which passed the Senate last month.
ATA and some of its carrier members have asked regulators to allow hair tests to be conducted in lieu of urine tests, as hair testing better reveals illegal drug use than urine testing, the groups say.
"ATA is aware of thousands of truck drivers who have tested positive for illegal drug use on hair tests and have obtained driving positions with other carriers because they were subsequently able to pass DOT-required urine tests," wrote ATA President and CEO Bill Graves. "Several of these drivers have had crashes and, of course, future ones are likely as a result."
Graves in his letter points to Schneider (No. 7 in the CCJ Top 250), as an example of a carrier who uses hair testing for driver drug screening, in addition to the required urine tests.
"Hair testing is an effective tool for identifying drug users due its long detection window and because it is difficult for donors to beat the test. For instance, Schneider National Carriers, one of the largest for-hire trucking company in the United States, identified 2,066 driver applicants who had used drugs based on hair test results; only 182 of them had tested positive on urine tests," Graves writes.
In its letter to Congress last week, the coalition of labor advocates questioned the reliability of hair testing, arguing it produces false positives stemming from those "merely exposed to but [who] never actually ingested" the drug in question.
Hair testing should be not be used in driver drug screenings until more study is done and until the Department of Health and Human Services officially approves it approves it as a replacement for urine-based tests.
ATA, however, says a DHHS drug testing board recently did stamp unanimous approval on recommendation around hair drug testing, saying it "recommends [DHHS] pursue hair as an alternative specimen" for drug screenings.
Moreover, Graves writes in his letter, the labor groups' concerns "are unfounded and overblown."
"Hair testing is a validated, proven, effective method for detecting illegal drug use that has been widely embraced by private industry and many governments worldwide," Graves concludes. "Congress needs to establish a strict timeline for HHS to integrate hair testing into the mandatory drug testing guidelines. In the interim, given HHS' track record of slow progress, Congress should remove impediments to the adoption of hair testing by trucking companies that follow industry standards and use labs that have earned accreditation."