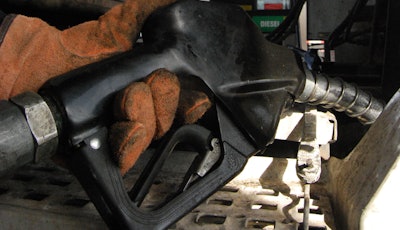 The country's average diesel price increased by 2 cents this week, breaking a streak of 14 consecutive weeks of prices declines across the United States, according to the Department of Energy's weekly report.
The price of a gallon of on-highway diesel now stands at $2.534 nationwide. Prices increased in all regions of the U.S. except New England, where prices dropped 1 cent over the week ending Sept. 7.
The largest increase came in the Midwest region, where prices rose 4 cents, followed by the West Coast less California region, where prices increased by 2.6 cents.
The nation's most expensive diesel can be found in California at $2.872 per gallon, followed by the Central Atlantic region at $2.716 per gallon.
The cheapest fuel can be found in the Gulf Coast region at $2.385 per gallon, followed by the Midwest at $2.483 per gallon.
Prices in other regions are as follows:
New England – $2.663
Lower Atlantic – $2.489
Rocky Mountain – $2.567
West Coast less California – $2.59