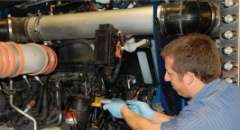 This week we're resuming our series that takes a look back at some recent product introductions for specific categories and specs. After all, since most of you are busy enough trying to manage your own business and make as much money as possible, it's likely you occasionally might have missed a few gear rollouts over the past few months. So that's why we're hitting rewind on some new lubricant and coolant products to help you keep on rollin'.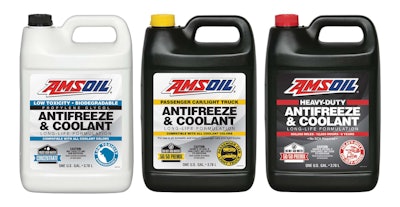 Amsoil's Ethylene Glycol Antifreeze & Engine Coolant now is available in two formulations for heavy-duty and light truck/passenger car applications, joining the company's reformulated Propylene Glycol Antifreeze & Coolant, to deliver extended service life in both diesel and gasoline vehicles of up to 600,000 miles or 12,000 operation hours in heavy-duty and off-road applications, or 150,000 miles or five years in passenger cars and light trucks. The ethylene glycol coolants are designed with a polyorganic acid formulation to virtually eliminate scaling problems while providing added protection against metallic corrosion and erosion pitting – even in extreme temperatures and operating conditions – via a 50/50 premix compatible with all other coolants and all cooling system materials, including hoses, gaskets and plastics. The reformulated propylene glycol coolant offers many of the same benefits in a low-toxicity biodegradable option.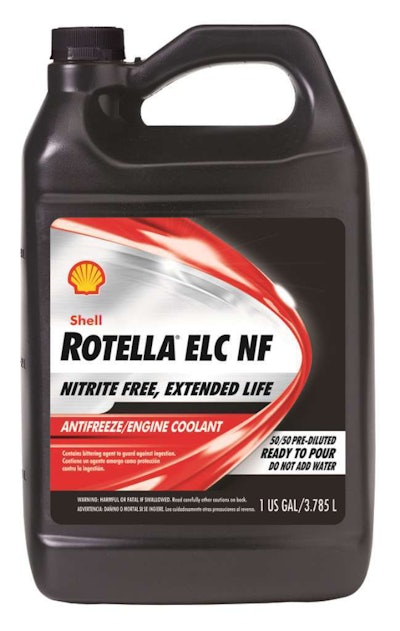 Shell Rotella Extended Life Coolant-Nitrite Free (ELC NF) joins the company's coolant portfolio as the companion to Shell Rotella Ultra ELC. Both coolants are designed for nitrite-free engine antifreeze/coolant formulations to help protect aluminum components better. Shell Rotella ELC-NF also is formulated to protect modern brazed aluminum heat exchangers and can be used in fleets that include passenger cars and light-duty trucks. The coolant also is designed for extended-life operation in medium- and heavy-duty diesel, gasoline and natural gas vehicles and engines. It also is designed to provide more heat transfer than conventional coolants as well as added cavitation and related damage protection on cylinder liners. The coolant also can help extend the life of water pumps, radiators and other cooling system components.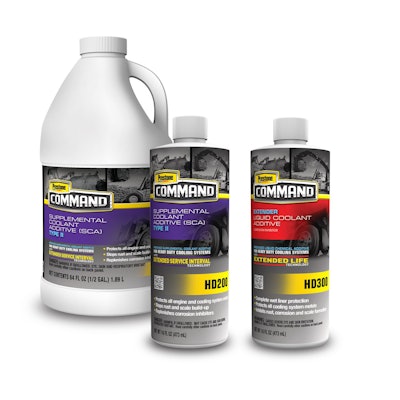 Prestone Command Supplemental Coolant Additive is formulated to protect coolant systems from corrosion by replenishing inhibitors, prevent rust and scale buildup and control pH balance with chemical conditioning, protecting all engine and cooling system component metals. Prestone Command Extender Liquid Coolant Additive, a corrosion inhibitor recharge, is a premixed liquid chemical additive formulated to replenish lost corrosion protection; inhibit rust, corrosion and scale formation; provide wet liner protection; and protect all cooling system metals. Both additives are suited for heavy-duty cooling systems with extended service interval technology.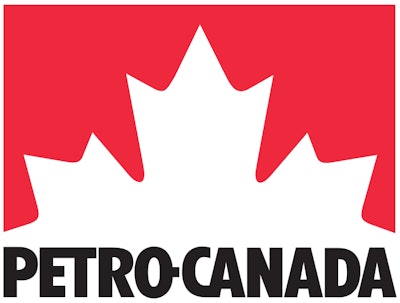 Petro-Canada's Duron-E UHP 5W-30 ultra-high-performance full synthetic low-viscosity heavy-duty diesel engine oil is formulated to provide added engine protection and improved fuel economy. The oil carries a full suite of approvals from Cummins, Detroit Diesel, Volvo and Mack and meets the performance requirements of API Service Categories CJ-4/SN.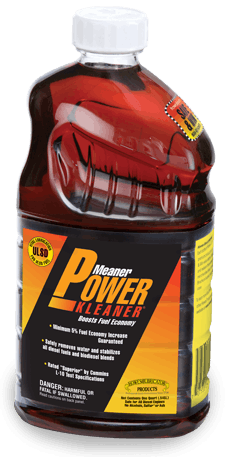 Howes Meaner Power Kleaner is formulated to combat internal and external deposit buildup caused by ultra-low-sulfur diesel and higher temperatures in the fuel injector system. The concentrated detergent package also is engineered to provide added lubricity to help prevent wear in pumps and injectors. The cleaner also is designed to help eliminate water, stabilize fuel and reduce exhaust emissions without harming the particulate filter and to be compatible with all diesel and biodiesel blends to B-20.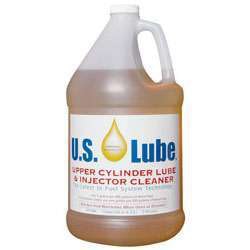 U.S. Lube's Upper-Cylinder Lube is formulated to clean fuel injectors and help increase power and fuel economy. The lubricant also is designed to help dissolve carbon buildup, which often is responsible for burning pistons while complying with federally mandated ultra-low-sulfur diesel.

Finally, Webasto's Thermo Pro 90 and Thermo Pro 50 engine-off coolant heaters are designed for use in specialty commercial vehicles and off-highway equipment. Both offer automatic high altitude adjustment up to 11,000 feet and improved fan motor durability to facilitate improved performance and service life. The Thermo Pro 90 offers up to 31,000 Btu/h of heating power, while the compact Thermo Pro 50 is capable of up to 17,000 Btu/h of heating power. Both are available in standard or heavy-duty kits.