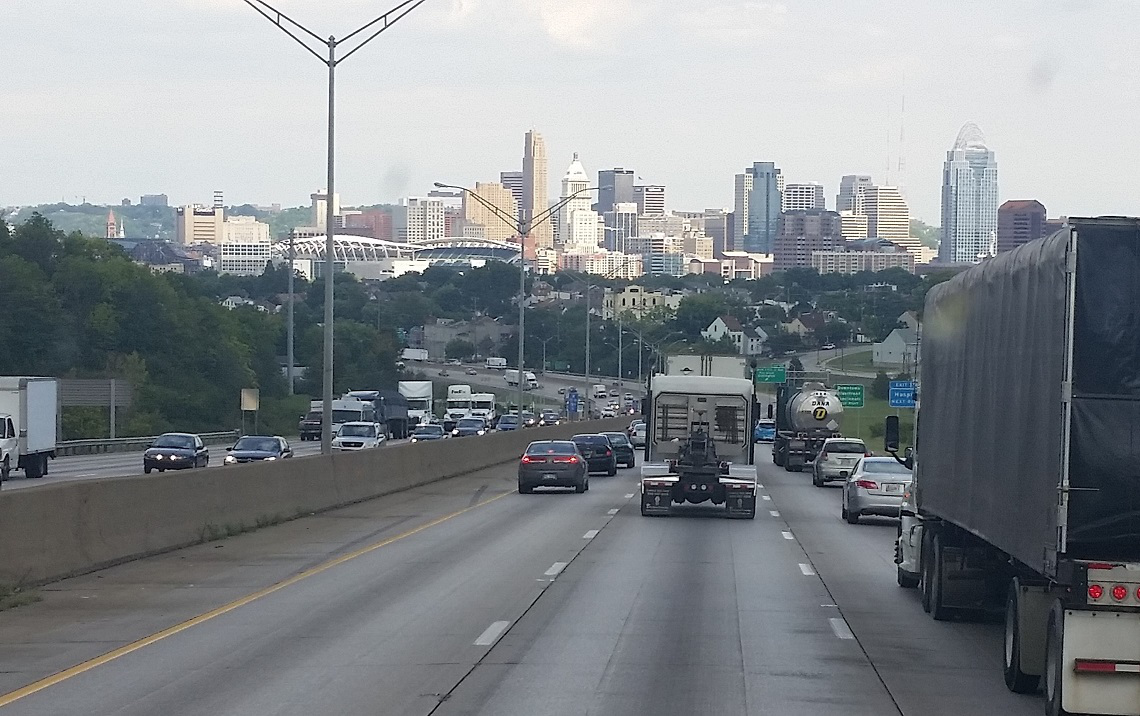 Hey, guess what? It's National Trucker Appreciation Week 2015, or #NTAW15, if you're a Twitterer. (It's OK, we won't tell anyone about the Twitter thing, it's cool, but you might want t have that checked out.)
I'm sure anyone who pays attention and is on the road is aware that one week of the year is set aside for the people at the terminal to have barbecues and parties while the drivers are out delivering goods. I'm kidding! (Sometimes the drivers are picking up.)
Overall, I believe the industry does a great job talking about their appreciation. There are tons of press releases and special little goodies at the truck stops, and that's really nice, but there's still a huge disconnect between those within the industry and the general public. Nine out of ten folks in Kroger shopping for groceries have no idea it's #NTAW15, nor do they realize if a truck hadn't showed up on the store dock last night, they wouldn't be buying their Toasty O's today.
And while we could sit and bemoan it, I think it's better to focus on those who do know how this works. They are out there and they appreciate truckers, because they understand.
My own family contains several of these people, and believe it or not, they understood way before I started preaching it. My grandmother ran the shipping and receiving department in a warehouse on Robins Air Force Base for years, and she understands. Let's just say she was not thrilled with the thought of her nurse granddaughter leaving the medical profession for the road, but she me gave her blessing with this: "Some of the finest people I've ever met were truck drivers. They would absolutely do anything to help anyone, but it's a hard life, and it kills the spirit of a lot people. Don't let it kill your spirit."
My sister-in-law does much the same job for a huge manufacturing company in Charlotte, NC. She's done it nearly 20 years, and she depends on truck drivers to keep her plant running. "I've seen some of these drivers twice a week for 20 years," she says. "They're like family here, we couldn't operate without them."
And last but not least, my sweet little Aunt Nanci, who has never worked in the industry and just retired from being the best damn nurse you could ever want, has this to say about truckers, "We owe our existence to truckers and I thank you for all you do and the sacrifices you make being away from loved ones for long periods of time and for all the times you are lonely on the road and dog tired! You all deserve so much more respect and appreciation than you are given. The elderly, our veterans and our truckers are the most under appreciated citizens to me in the United States! Thank you all so much."
So swagger a little this week. Get some pep in your step, buy yourself a new hat, have a nice dinner, and be proud to be a trucker. I know I'm proud to be associated with the hard working individuals out here, doing it right. Thank you.
LET THEM TRUCKERS ROLL!!