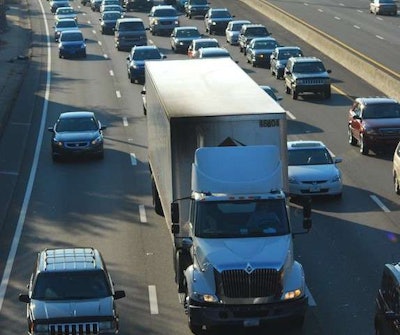 Driver pay will likely continue to rise in the coming decade as fleets work to attract new drivers to the industry to fill the gap of an alleged driver shortage that could grow to as high as 175,000 in the next 10 years, says the American Trucking Associations in a report issued Oct. 6.
Highlighting ATA's report was its assertion that the for-hire industry's driver shortage could hit nearly 50,000 by the end of this year — nearly a 30 percent increase over ATA's estimated shortage of truck operators in 2014. To mitigate the shortage, ATA says, fleets are continuing to raise pay and dangle sign-on bonuses in attempts to lure new entrant drivers and nab truck operators from other fleets.
The Truck Driver Shortage Analysis 2015, as the report's dubbed, used data like driver age, tractor count and forecasted industry growth to make its determinations about the severity of the shortage.
Other key findings from the report show that not only is the industry struggling to find driver applicants, it's desperately struggling to find qualified applicants. The vast majority of applicants — 88 percent in 2012, according to the report — "were simply not qualified," the report said.
ATA also says in the report the industry will need to hire on average 89,000 a year for the next 10 years to battle the shortage. The bulk of that annual 89,000, about 45 percent, ATA says, would be to replace retiring drivers. Trucking industry growth will also be a major driver.
For more on ATA's report, see Overdrive sister site CCJ's write-up here.