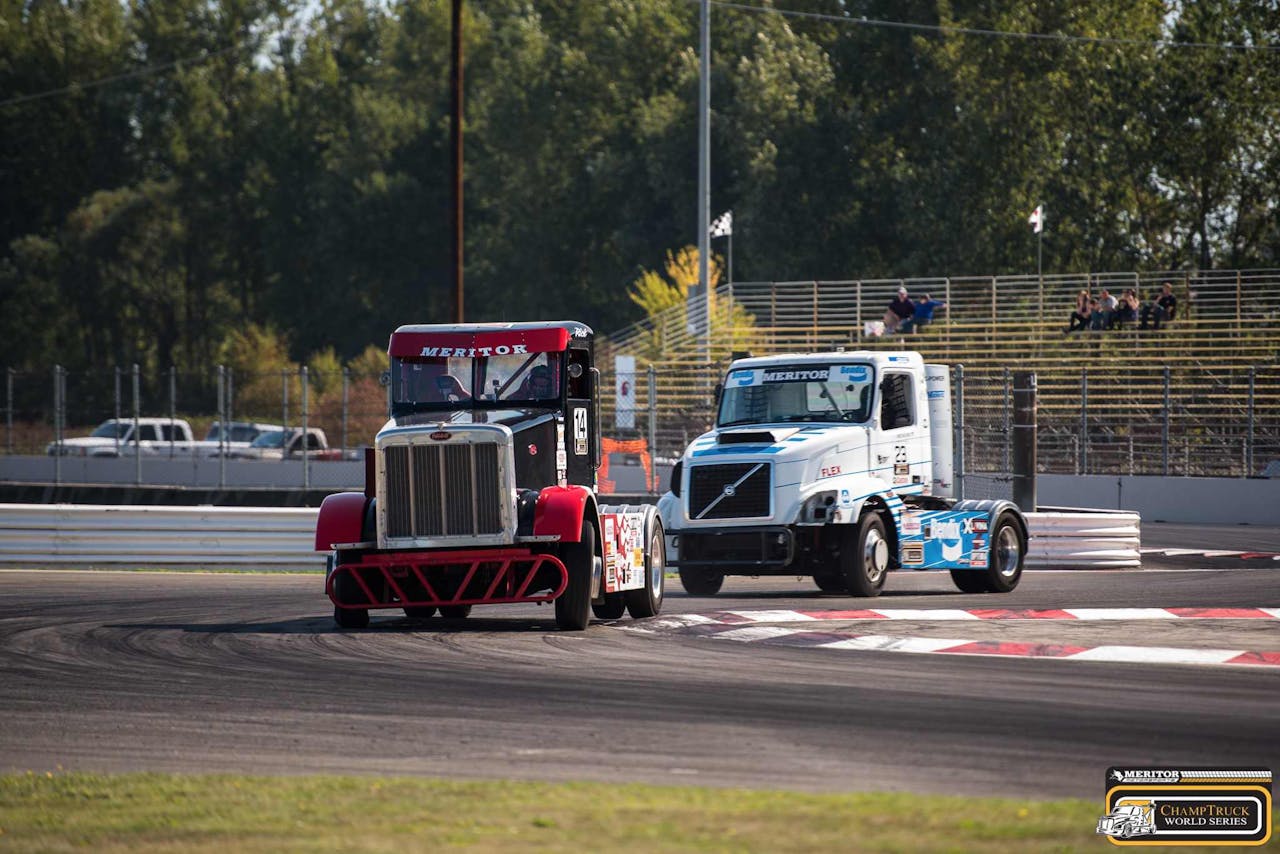 In the eighth race of the Meritor ChampTruck World Series' inaugural season, Ricky 'Rude' Proffitt took the checkered flag in the points-earning Podium Race Sunday, Oct. 4 at Portland International Raceway.
Proffitt and Hungarian racer Krisztian Szabo battled nose-to-bumper and side-by-side throughout the race, but Proffitt was able to hold Szabo off in a drag race down the front straightaway to the finish line to claim the win. Rude races for Jupiter Motorsports — the ChampTruck team affiliated with the North Carolina-based 10-truck Jupiter Enterprises.
In the five heat races leading up to the main event, Szabo won the first, Allen Boles won the second, third and fifth, and Rude won the fourth.
The ninth and final race of ChampTruck's inaugural season will be held Oct. 30-Nov. 1 at Las Vegas Motor Speedway.
Here's a gallery of photos of some of the action from the Portland International Raceway-held races, shot by photographer Matt Brown: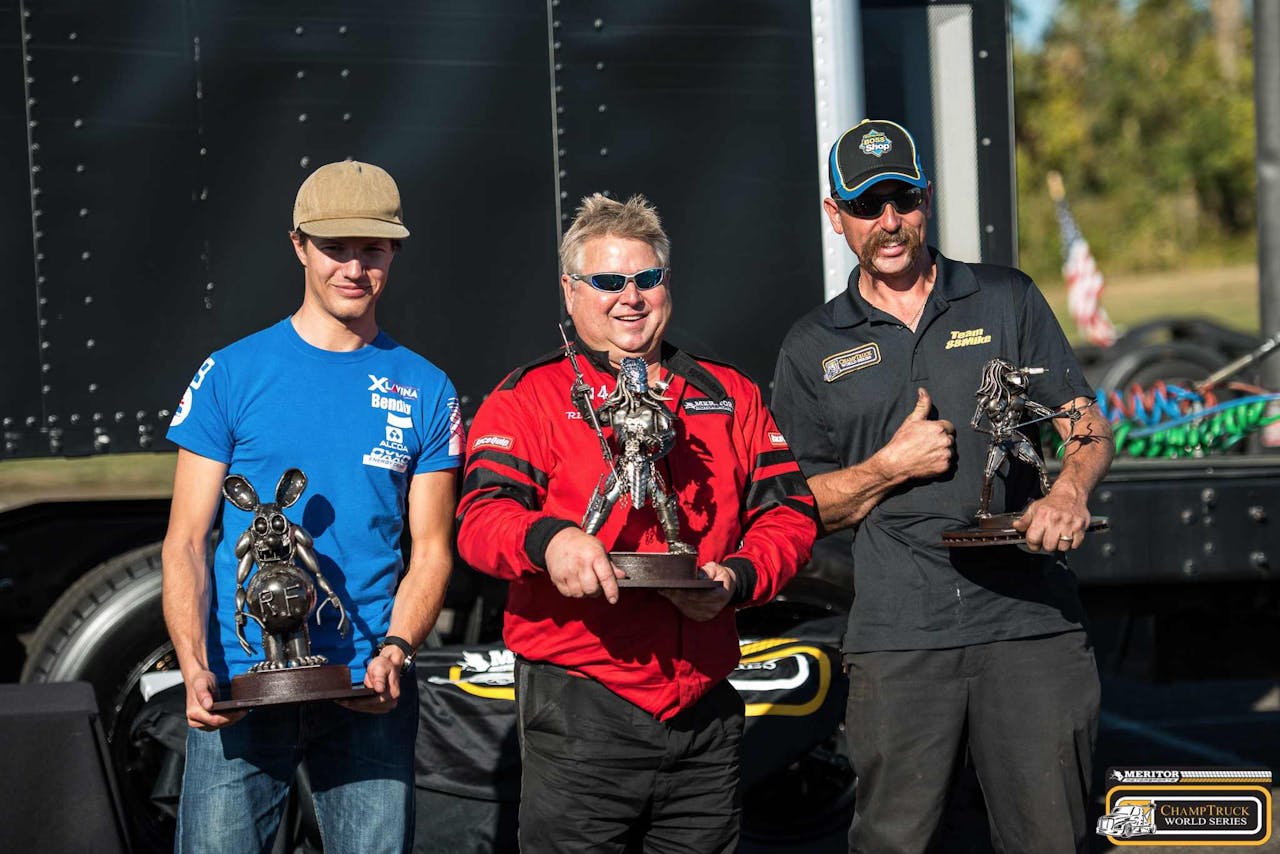 Ricky 'Rude' Proffitt (center) won ChampTruck's eighth race of the season at Portland International Raceway. Krisztian Szabo (left) finished second and Mike Morgan (right) finished third.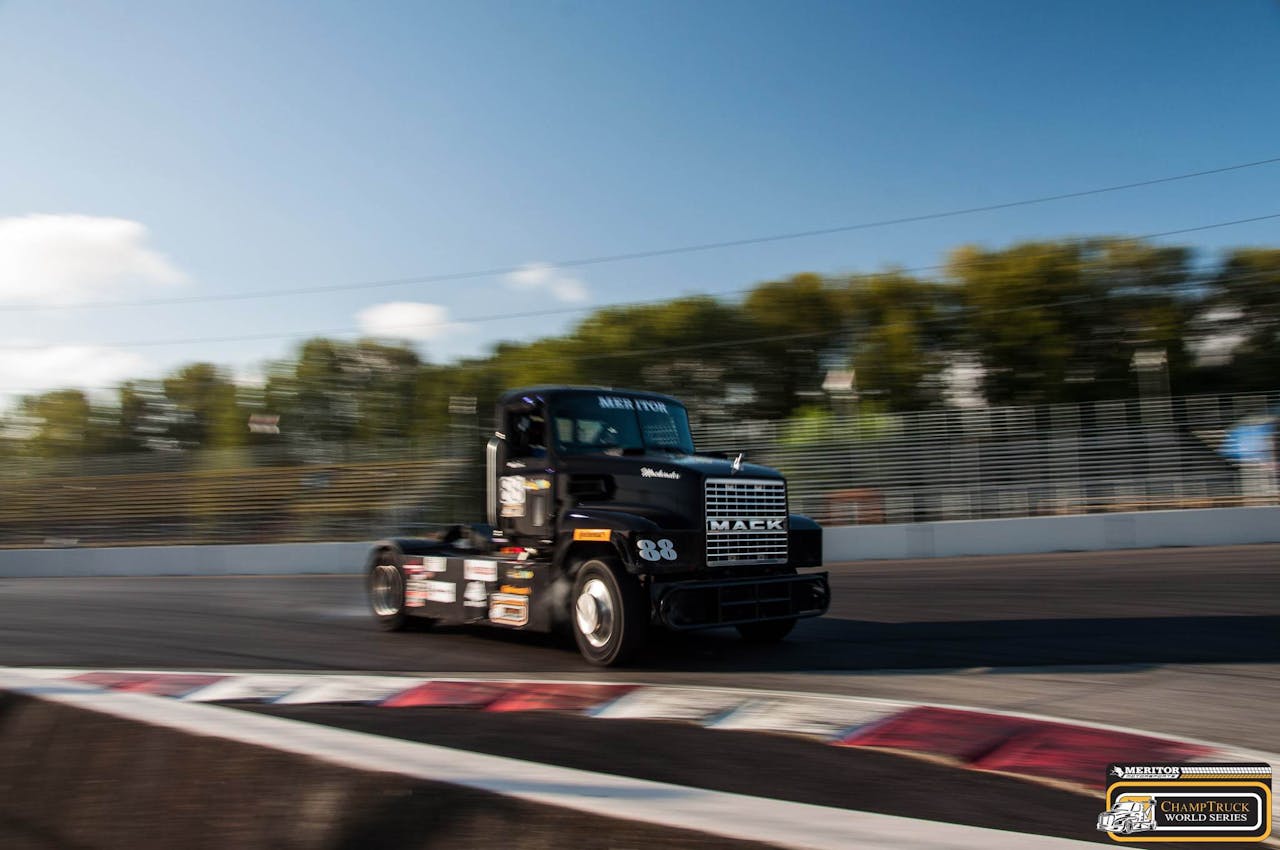 Mike Morgan's No. 88 Mack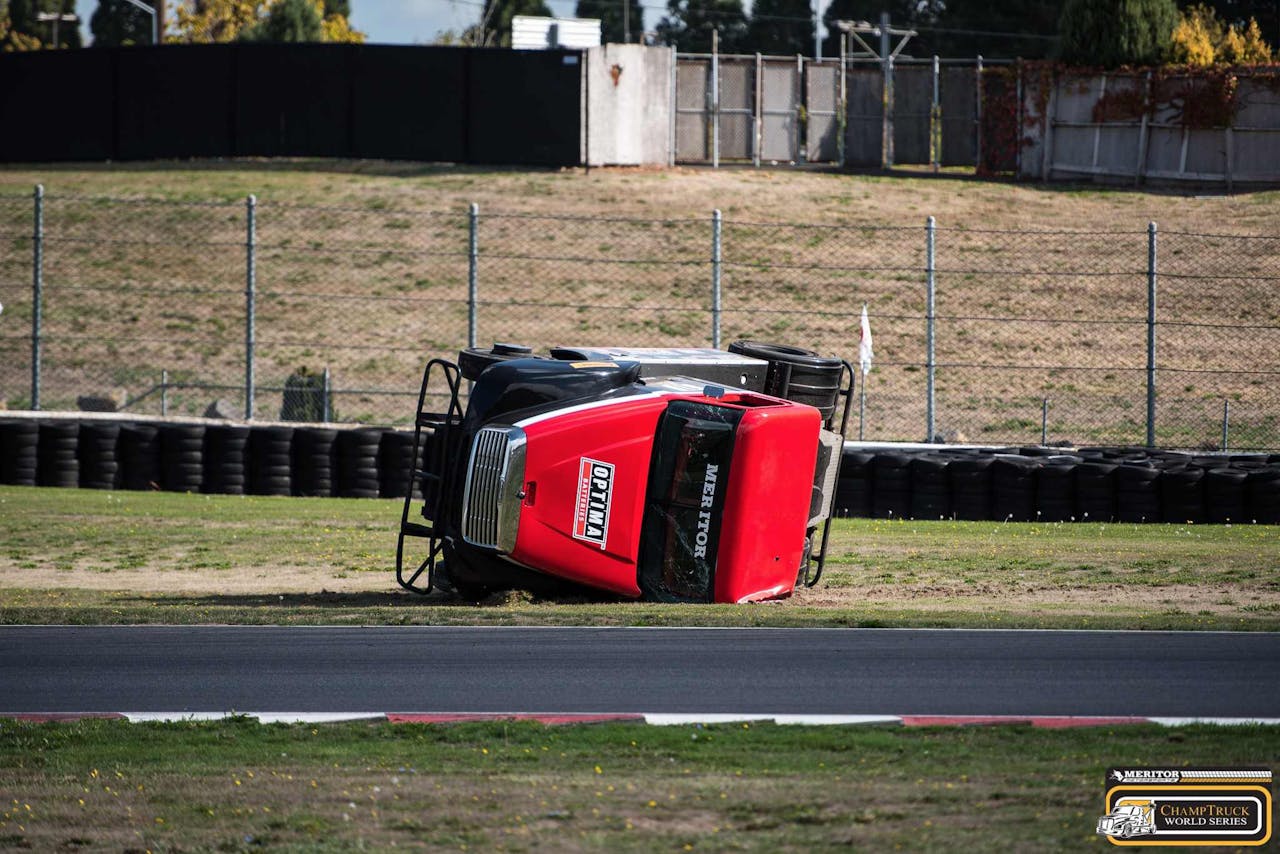 Dennis Pittsenbarger's overturned No. 11 Optima Batteries Freightliner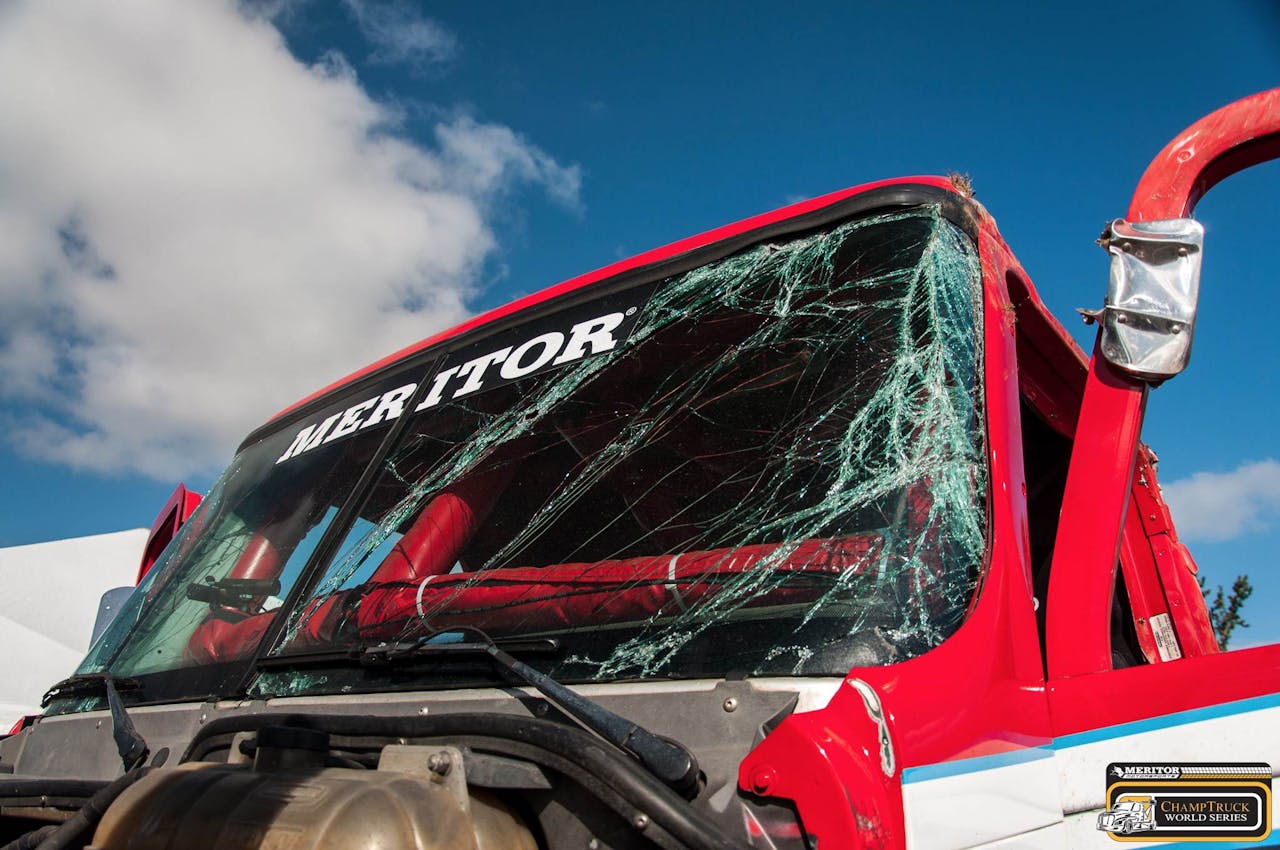 Damage to Dennis Pittsenbarger's No. 11 Freightliner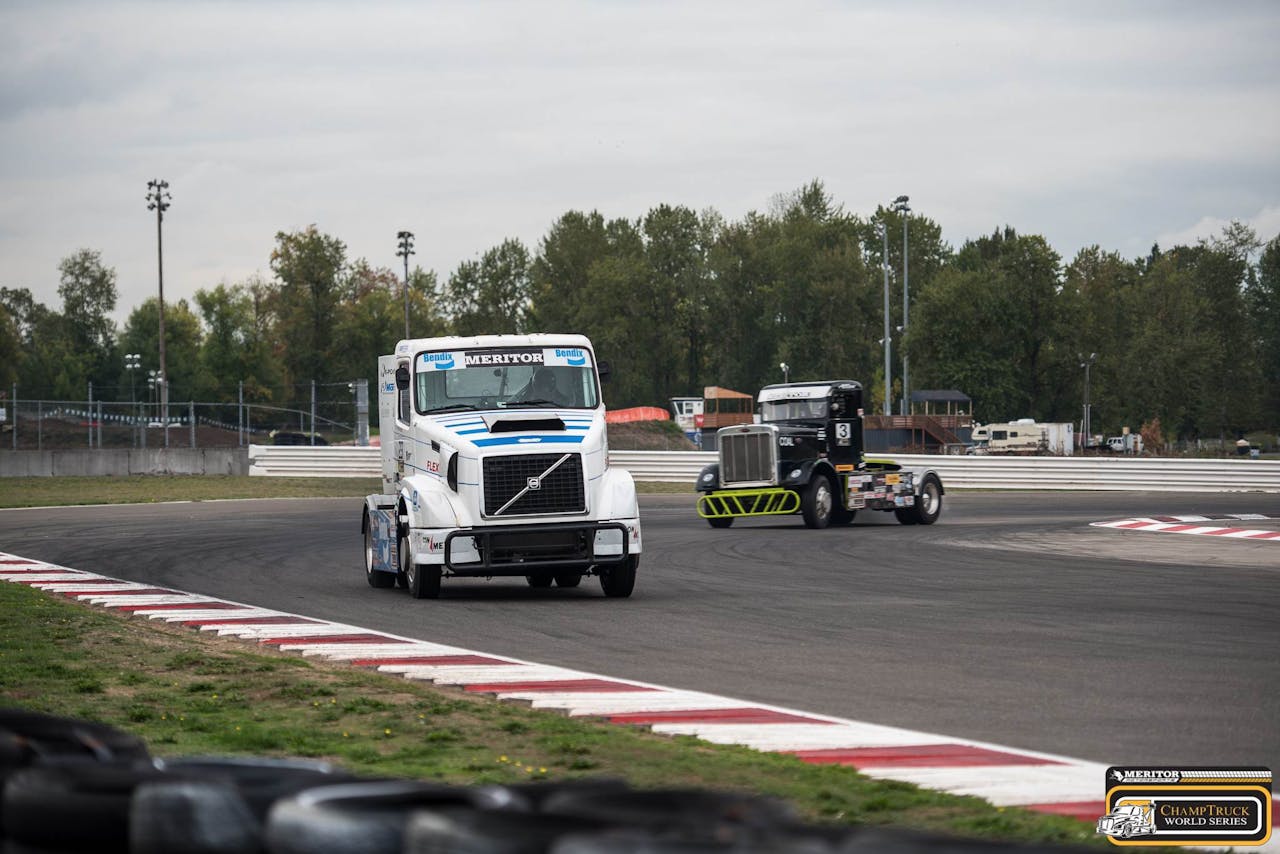 Krisztian Szabo (white and blue) and Allen Boles (black and green)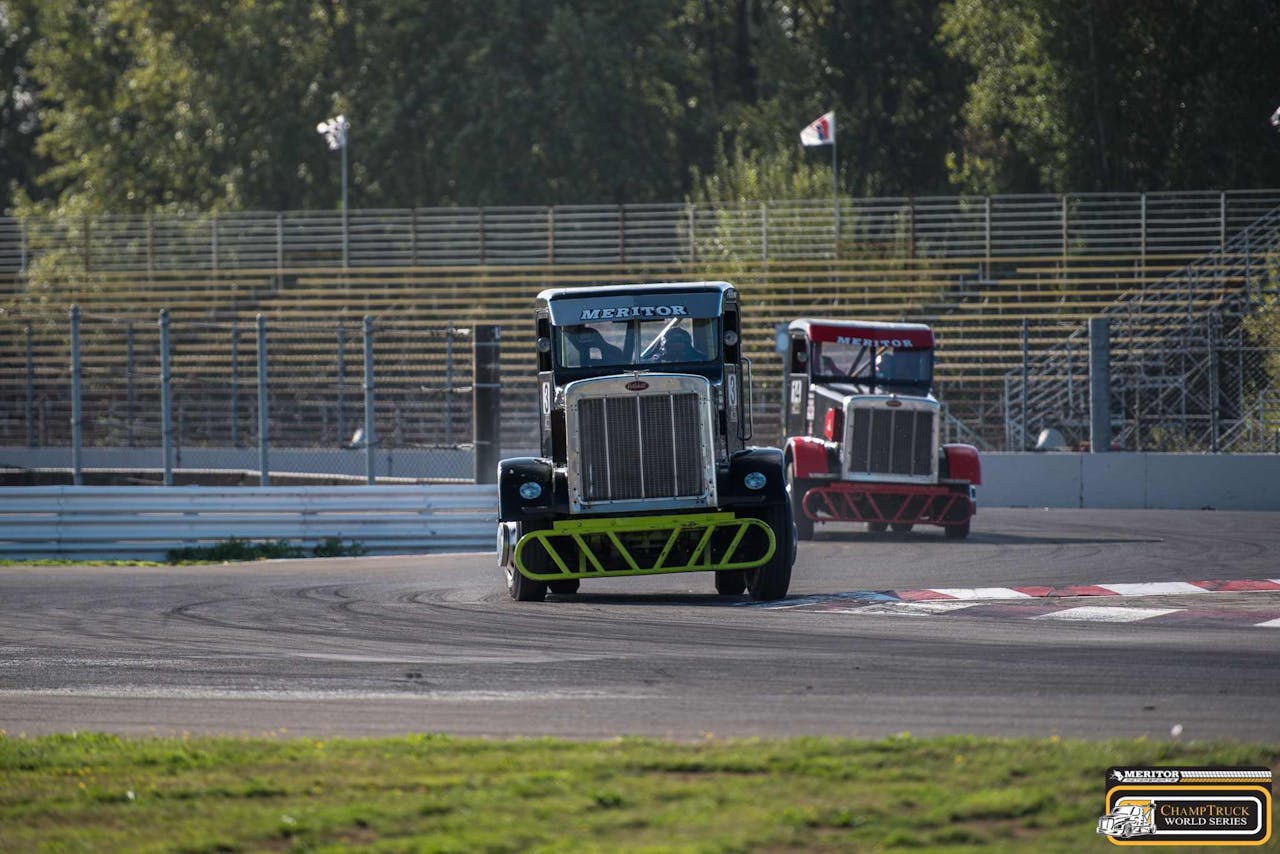 Allen Boles (front) and Ricky Rude (back)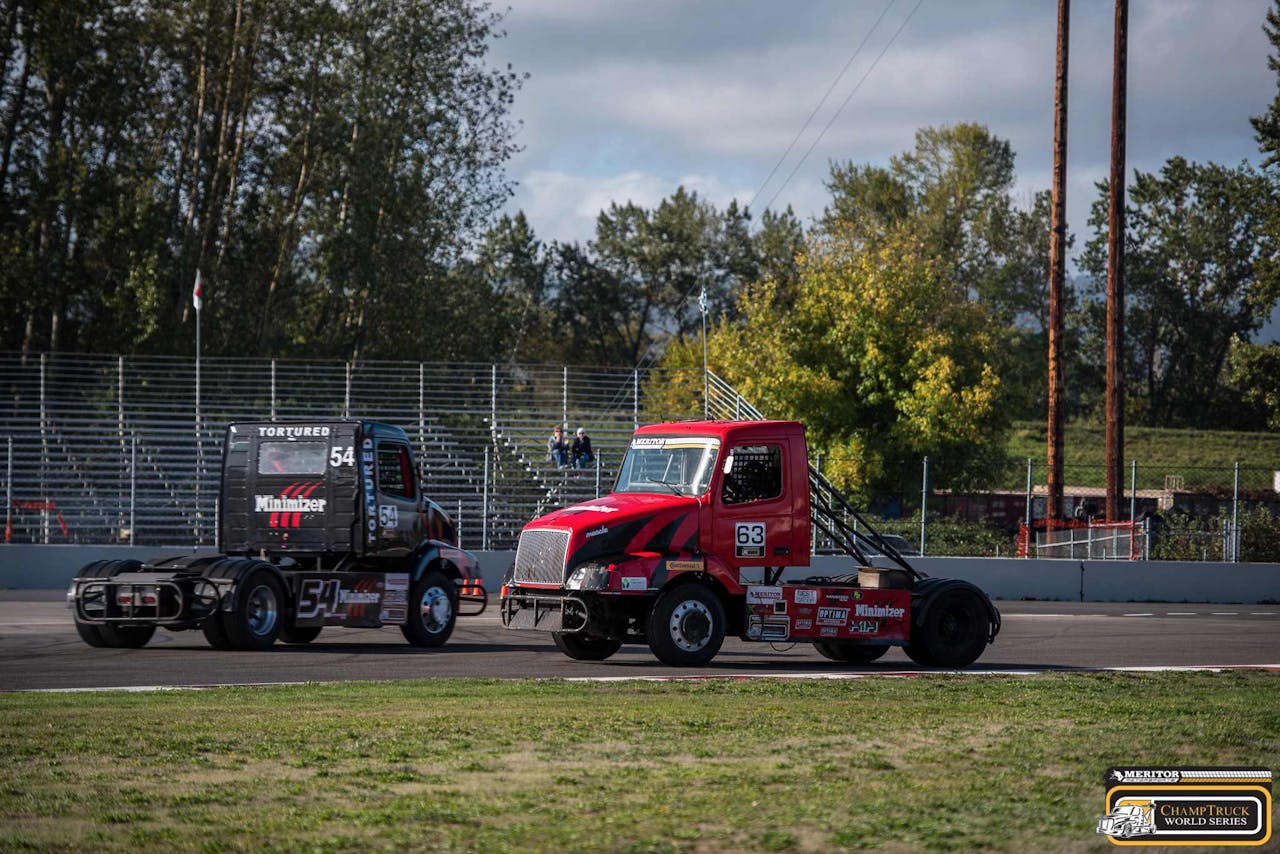 Brad Klemmensen (No. 54) and Trevor Kruckeburg (No. 63)
Krisztian Szabo leads a pack of trucks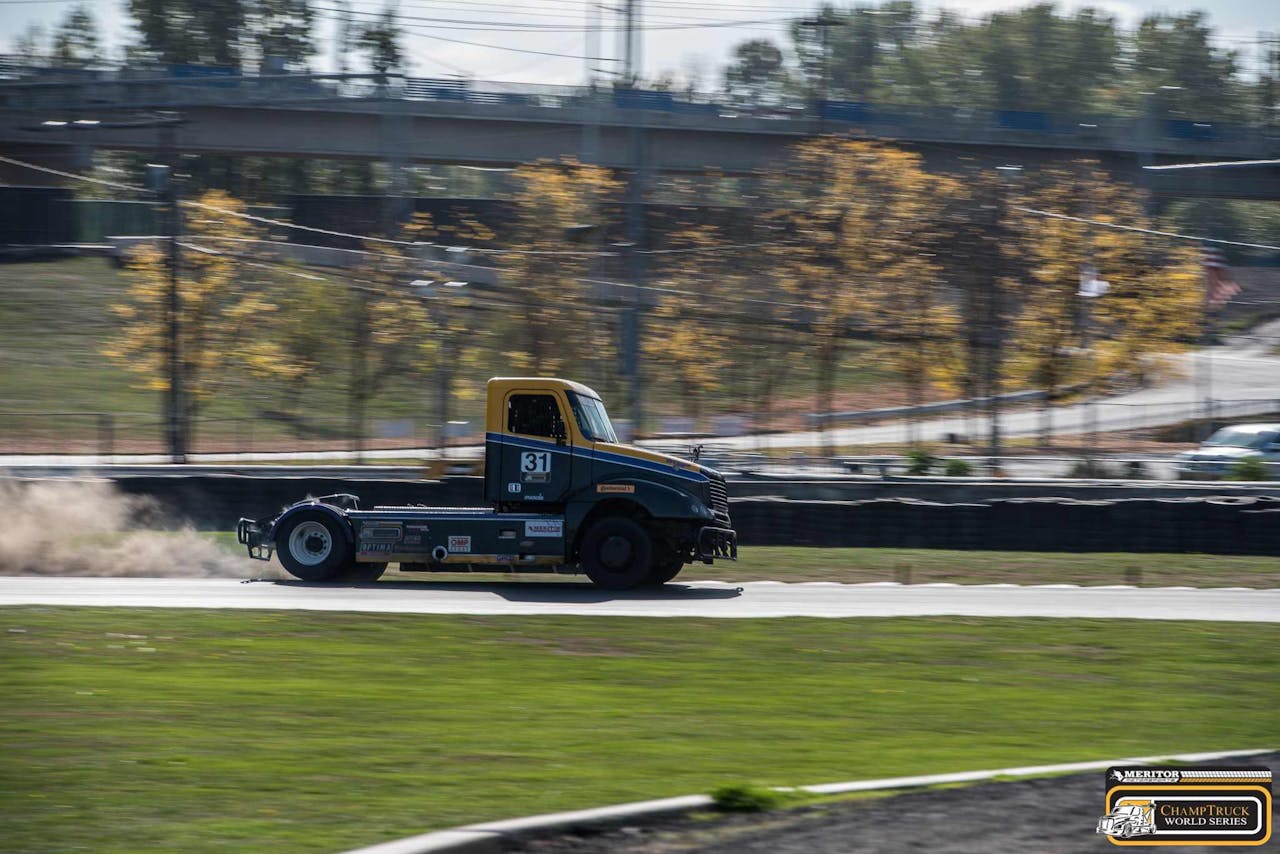 Justin Ball's No. 31 Freightliner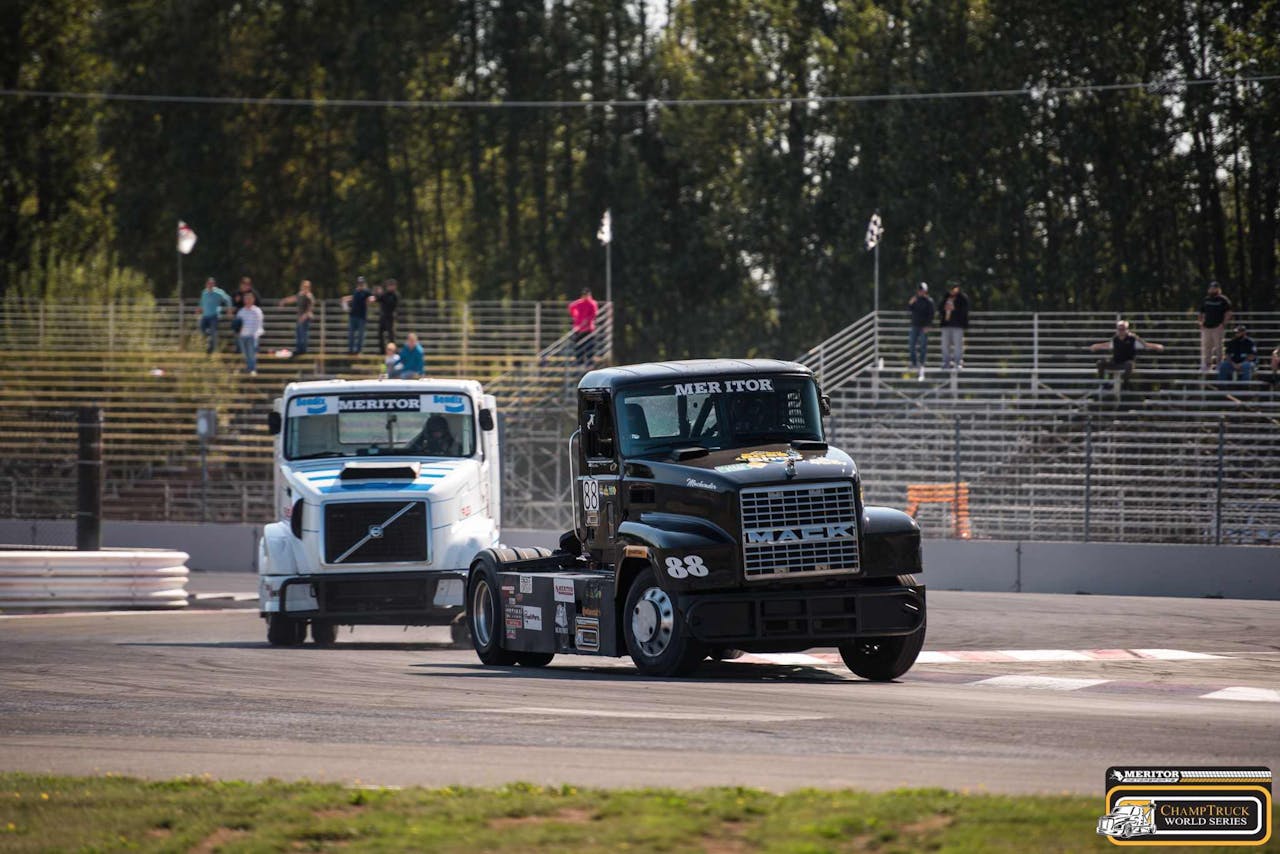 Mike Morgan leads Krisztian Szabo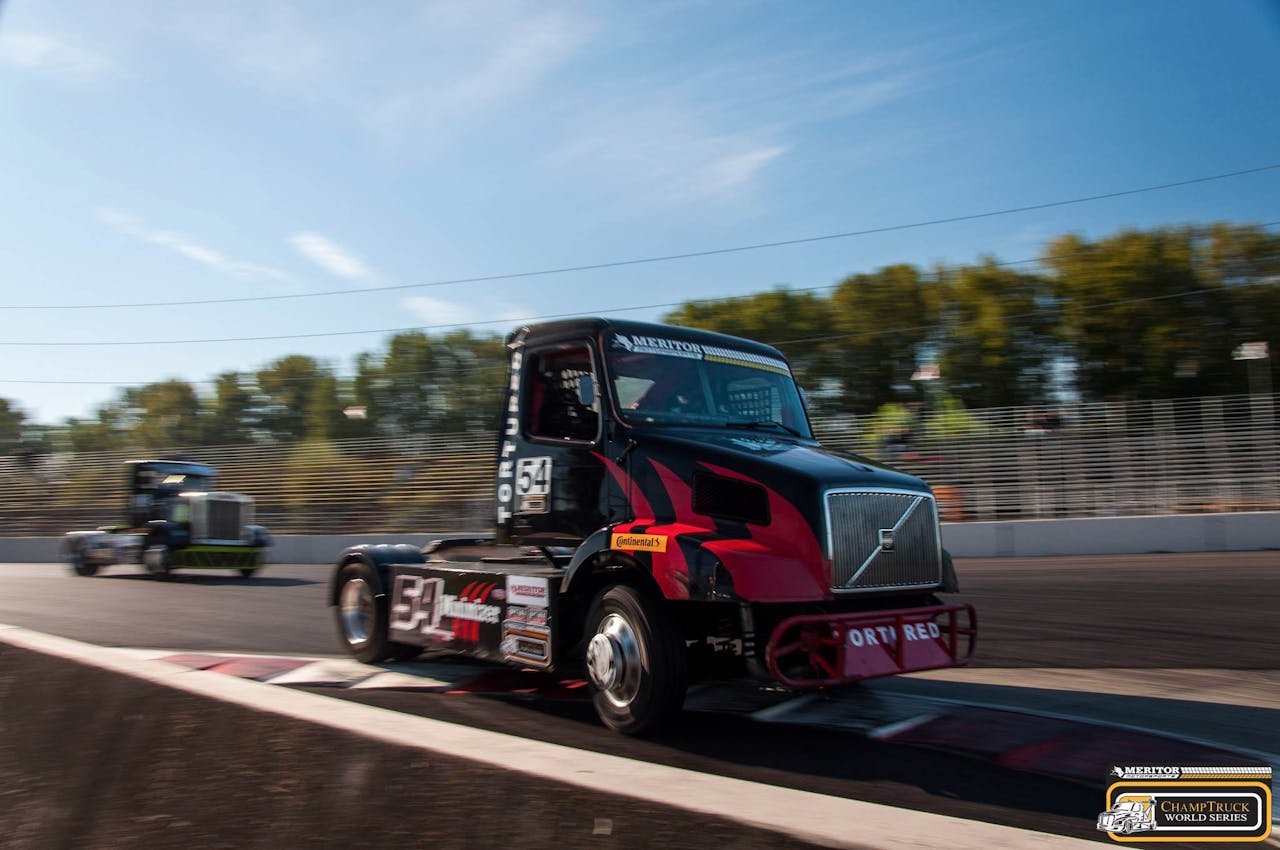 Brad Klemmensen's No. 54 Volvo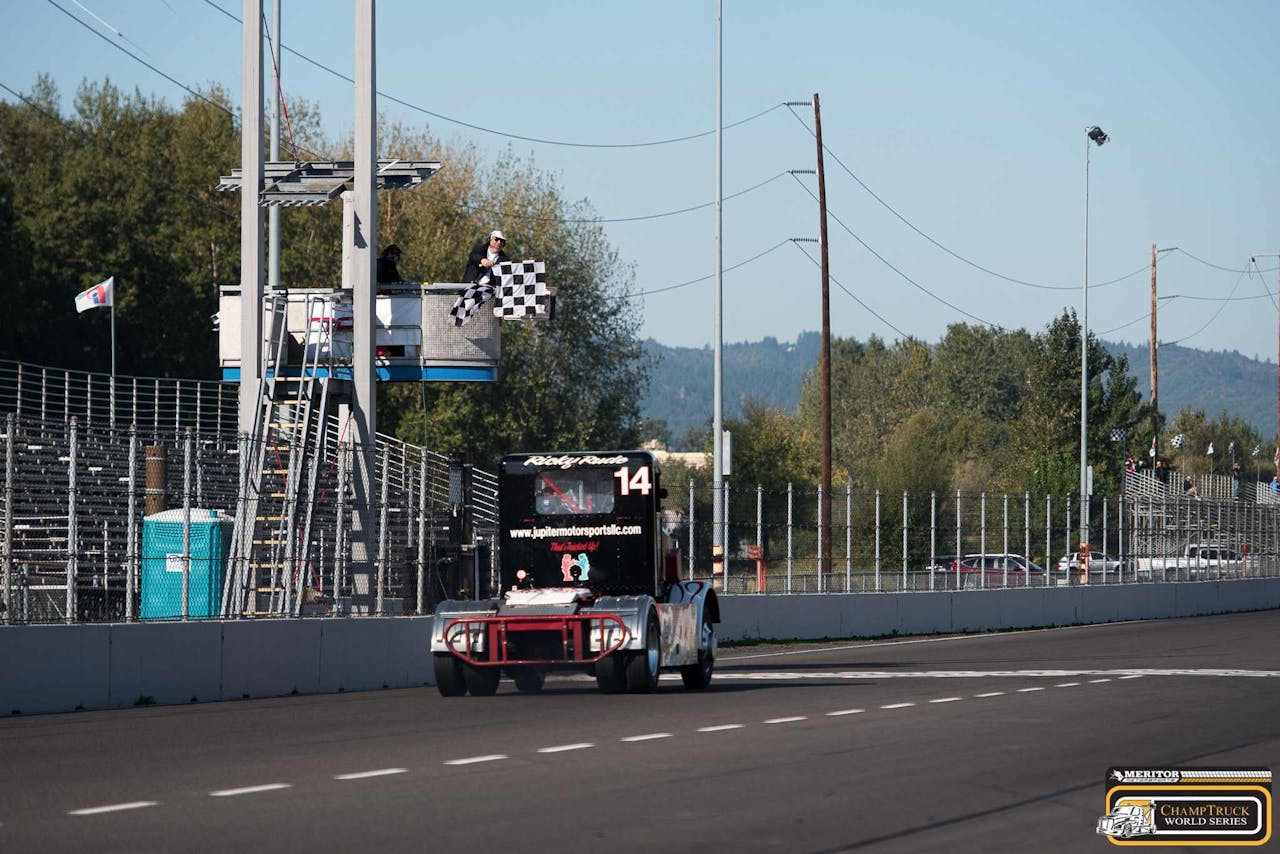 Ricky 'Rude' Proffitt takes the checkered flag