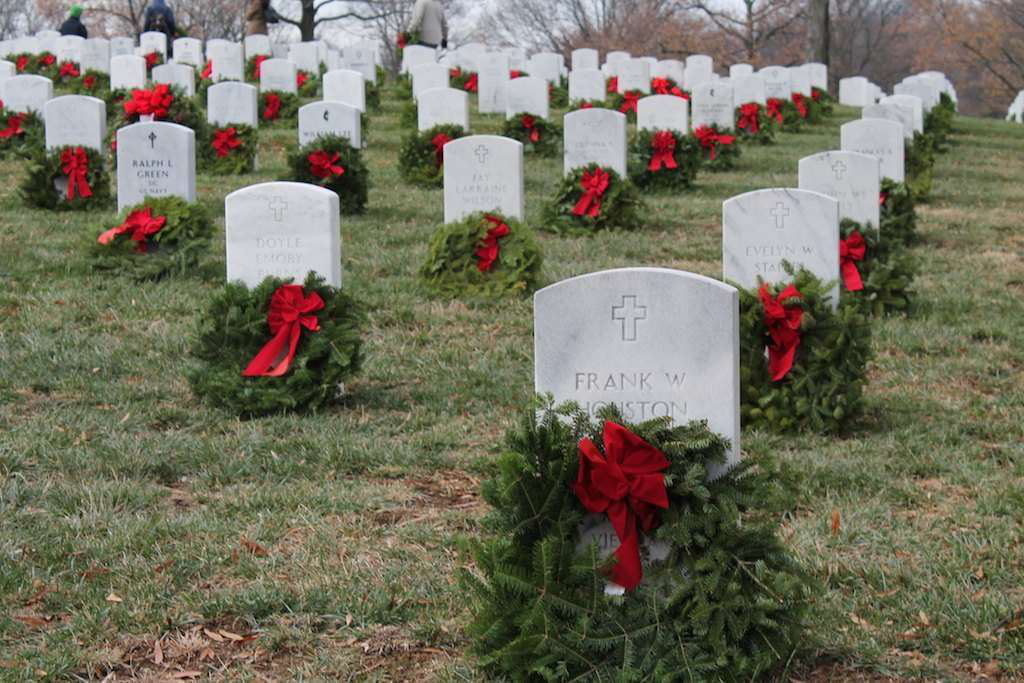 The annual Wreaths Across America convoy escort from Harrington, Maine to Arlington National Cemetery in Washington, D.C., began Sunday, Dec. 6 and will conclude Saturday, Dec. 12.
An annual tradition since 1992, a convoy of trucks hauls Christmas wreaths from the Worcester Wreath Company to Washington to lay wreaths on headstones at Arlington.
In 2005, the tradition received national attention, which led to groups across the United States wanting to do the same thing at their local national cemeteries.
Last year, Wreaths Across America and volunteers across the U.S. laid more than 700,000 wreaths at 1,000 locations. The goal of covering Arlington National Cemetery was met in 2014 with the placement of 226,525 wreaths.
The annual parade to D.C. makes stops at schools, monuments, veterans' homes and communities along the route.
For a full schedule of this year's convoy route, visit the Wreaths Across America website.