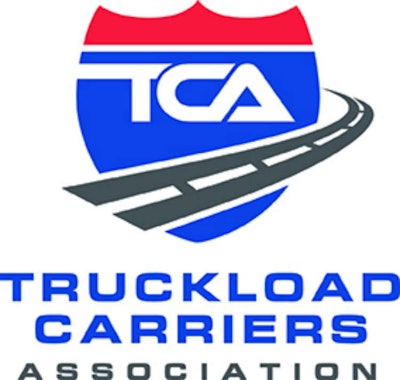 The Truckload Carriers Association and CarriersEdge have released their annual list of the 20 Best Fleets to Drive For.
This is the 8th year of the contest. The contest is open to all U.S. and Canadian fleets operating 10 or more trucks. To be considered, fleets must be nominated by one of their drivers, either a company driver or an owner-operator.
CarriersEdge interviews nominees' human resources representatives and executives about their corporate direction, policies and programs.
Fleets are scored on a scoring matrix that includes: total compensation package (base pay, bonuses, vacation, sick days, etc.), health benefits, pension plans, professional development opportunities, career path/advancement opportunities and more. Drivers from the carrier nominees are also surveyed, with their feedback and management's compared for the final score.
The finalists will be divided by their size and two overall winners will be selected, one small fleet and one large fleet.
The overall winners' names will be announced during TCA's Annual Convention, March 6-9, at the Wynn Las Vegas Resort in Las Vegas, Nevada.
The 20 fleets are:
•Bay and Bay Transportation – Eagan, Minn.
•Bison Transport – Winnipeg, Manitoba
•Boyle Transportation – Billerica, Mass.
•Central Oregon Truck Company – Redmond, Ore.
•Challenger Motor Freight – Cambridge, Ontario
•Erb Group – New Hamburg, Ontario
•Fremont Contract Carriers – Fremont, Neb
•FTC Transportation – Oklahoma City, Okla.
•Grand Island Express – Grand Island, Neb.
•Halvor Lines – Superior, Wis.
•Interstate Distributor Co. – Tacoma, Wash.
•Kriska Holdings Ltd. – Prescott, Ontario
•Landstar System – Jacksonville, Fla.
•Melton Truck Lines – Tulsa, Okla.
•Motor Carrier Service – Northwood, Ohio
•Nussbaum Transportation – Hudson, Ill.
•Paramount Freight Systems – Ft. Myers, Fla.
•Prime Inc. – Springfield, Mo.
•TLD Logistics Services – Knoxville, Tenn.
•TransPro Freight Systems – Milton, Ontario
In addition, five companies have been identified as "Fleets to Watch" (honorable mentions) for demonstrating innovation in their driver programs:
•Boyd Bros. Transportation – Clayton, Ala.
•Brenny Specialized – St. Cloud, Minn.
•Crete Carrier Corporation – Lincoln, Neb.
•Maverick Transportation – North Little Rock, Ark.
•Trimac Transportation – Calgary, Alberta