A Green Bay, Wis.-based trucking company has wrapped five of its tractors to honor different branches of the military and will donate two cents per loaded mile the trucks run to a local veterans charity.
Contract Transport Services announced Feb. 1 it will be honoring veterans by donating to the Fox Valley Veterans Council, which provides emergency funding for basic needs such as housing, utility payments, clothing, food and transportation, to local veterans, their dependents, their survivors and those still serving.
The Fox Valley Veterans Council also plans to use a portion of the donations to start a new scholarship program for the local children of fallen soldiers.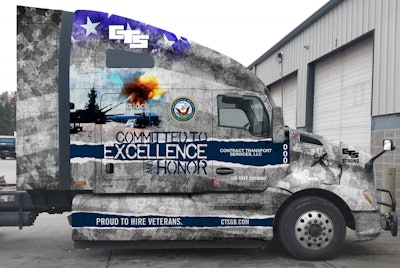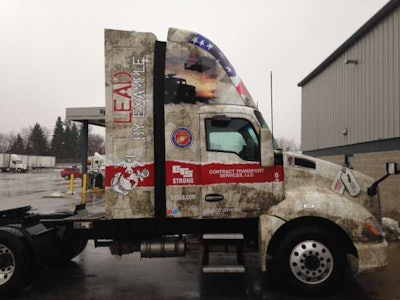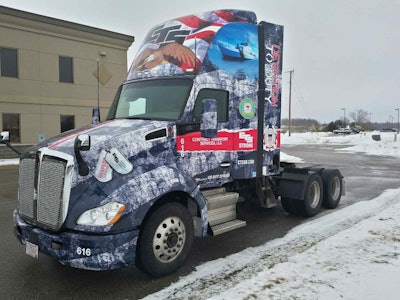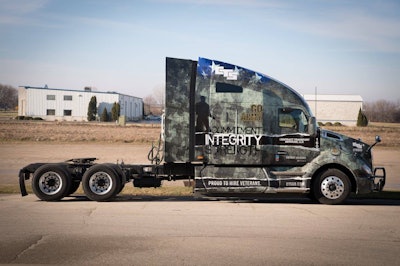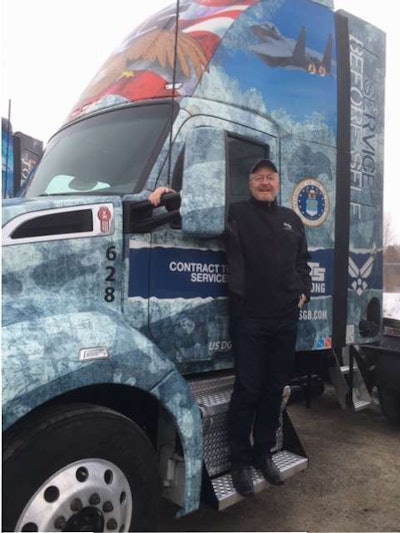 "CTS is a strong, local company committed to helping the community," said Curt Reitz, president of CTS. "Our goal is to give back as much as we can to the local men and women who have sacrificed so much for the well-being of our country. This is one of the best ways we can think of to support our local veterans. Many trucking companies look to hire veterans, and CTS is taking the initiative to help them. For that, we are very proud."
The trucks have been wrapped to honor the Marines, Army, Navy, Air Force and Coast Guard. The trucks will be used for work purposes, and will also appear in parades across the Midwest, CTS says. Photos of the trucks can be seen below.