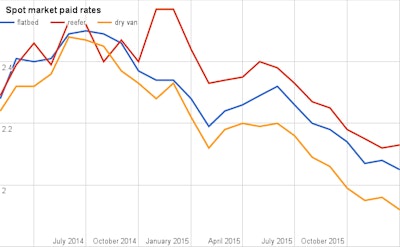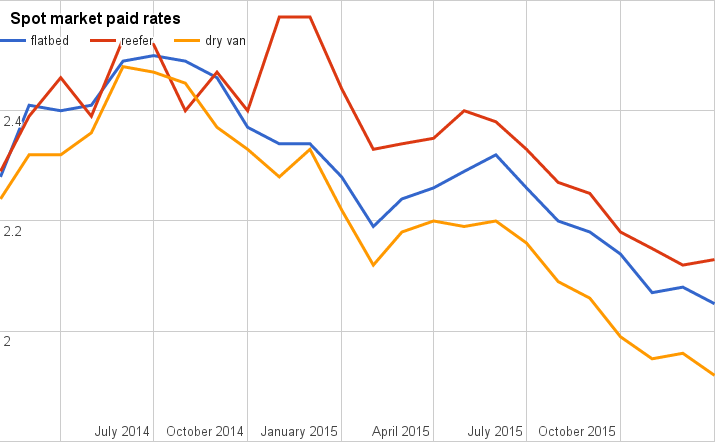 Spot market rates in all three segments in January continued their trend of lackluster showings, with van and flatbed both falling a few cents per mile and reefer gaining a penny, according to monthly rate data from Truckstop.com.
Reefer's one-cent upswing reversed a string of seven straight months of decline, while the dip for van and flatbed reversed a one-month uptick in both segments.
A major drop in diesel prices, along with a general decline in freight demand, have been forcing rates downward since late 2014, a year that saw record-setting per-mile rate averages in all three segments.
Paid rates, verified rate averages paid to carriers, in the refrigerated segment averaged $2.13 in the month, down 31 cents from last January. Posted reefer rates — "offer rates," essentially, from brokers and shippers — averaged $1.92, a 3-cent drop from December: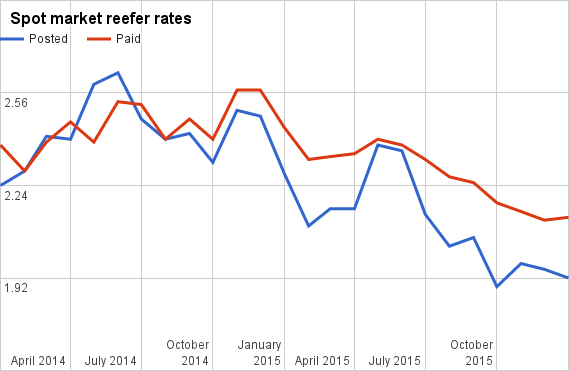 Paid van rates in January averaged $1.92 in the month, a four-cent decline from December. Posted rates, likewise, fell 6 cents from December, to $1.65 a mile: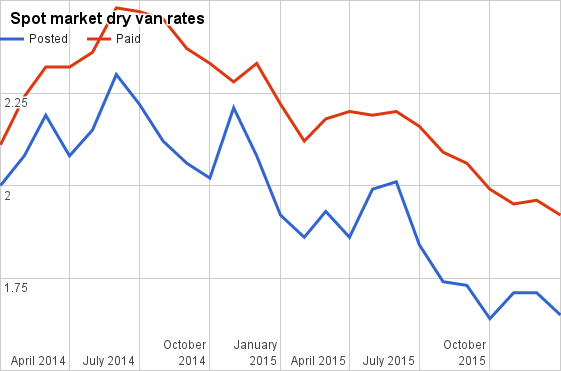 Paid flatbed rates averaged $2.05 in January, down 3 cents from December. Posted rates dropped 6 cents to $1.73: