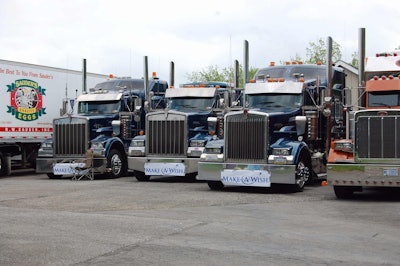 This Mother's Day will mark the 27th year of the annual Mother's Day Convoy in Lancaster, Pa.
For 26 years, hundreds of trucks have gathered in a convoy to raise money for Make-A-Wish Philadelphia, Northern Delaware & Susquehanna Valley, a charity that grants wishes to children with life-threatening medical conditions.
Last year, the Convoy raised more than $300,000 for Make-A-Wish, and this year it hopes to beat that mark by attracting 500 trucks and setting a new world record for longest truck convoy.
The convoy assembles at the Burle Business Park in Lancaster, Pa., and events get started at The 8:30 a.m. Plans call for the convoy to depart the business park at 1:30 p.m., travel to Ephrata, Pa., and return.
Road Pro is once again the presenting sponsor for the event.
Click here to find out how to participate in the Convoy.